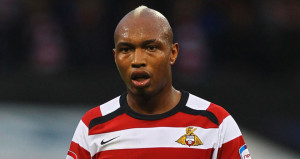 It is said that when we love, we don't mind! The Senego.com site reveals a huge fan of football the bad boy El Hadj Diouf of Senegal, ready to walk up to 252 km to the town of Dahra in Dakar (capital of the country), just to see his idol. This after trying in vain to get in contact with the Leeds player currently injured. Without forgetting that we are in the middle of the Ramadan Lent.
Bassirou Diop, our fan, also expects an appointment of Diouf. If this attempt fails, he announces to start an indefinite hunger strike, but this time after Ramadan.
Dear Diouf, wouldn't you do something to prevent him from this torture?