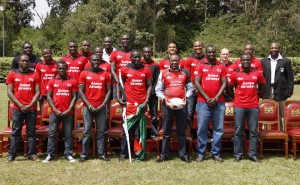 In Africa, rugby is the preserve of South Africa. Introduced by the British, the oval ball is evolving to the detriment of football. A sport that has enabled South Africa to draw a line under apartheid and was installed as the national sport.
The Springboks dominated the continent for many years and their players are real superstars. The enthusiasm aroused by the signing of Bryan Habana in Toulon is the proof. Now their dominion extends even worldwide. In 2007 in France, the Rainbow Nation won the World Cup against the ogres of New Zealand, England, Australia, etc…
But for two years, other nations are getting out of the shadows and in particular one. Country known for its athletes who scrape all medals at the World Athletics Championships, Kenya is gradually spreading the discipline throughout its territory, and the results are impressive. "When we released this sport outside of Nairobi, this has created some momentum. Thus, even in mid-season, you cannot guess who will win "says Mwangi Muthee, president of the Federation of Kenyan rugby CCTV.
More Rugby 7 than 15?
If Rugby is preferably a discipline of 15, the sport has enjoyed metamorphoses, including competitions to 13 and the most popular 7. It is in the latter that Kenya excels. Recently at the World Cup in New Zealand, Kenya falls in the semi-final against England. A Performance far from surprising since already in 2009, their World Cup performance was stopped at the same level.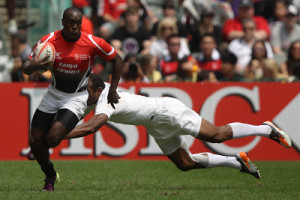 With 30,000 licensed, Kenya is one of the countries amounts in rugby. It is natural therefore to ride the wave of success of rugby 7 to develop the 15. "We have plans for rugby players to 15, who should participate in the qualifiers in July. We must deal with them in the same way that rugby teams to 7 if we get results ", says Mwangi Muthee.
"The growing Rugby counties the rugby 7 in preparation for the teams to 15. If we follow this path we too, we can build a team to 15 ", said Muigai Kagia responsible for Nakuru RFC, one of the leading clubs in the country. In all these local efforts are added those of the IRB (International Rugby Board).
South Africa therefore has to beware.