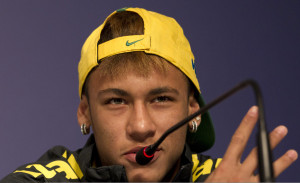 It is the Spanish daily El Pais that reveals this: Neymar, the latest Brazilian rookie of Barça has a health problem. We know he has not failed to scored a goal, and he had better"pray" the sky to play since his coach let him quite often on the bench.
The player would be closely followed by the club's doctors. He seems to have signs of anemia (general weakness)!
A shit for a 19 years old player. It is true that he was operated tonsils out a few days ago.
Vitamins and a suitable diet would have been prescribed to him.
Meanwhile, Lionel Messi may be enjoying…