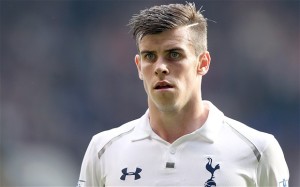 The speculation on the transfer of Bale is no longer the prime concern of Real Madrid. The file of transfer of the Tottenham player has the lead in the wing since the cancellation of the meeting of the presidents of the two clubs in Miami.
And already the coach of the White House, Carlo Ancelotti is no more expectin g the Welsh: "I am very happy with this team. Why should we be talking about Bale while Morata and Jesse played well? "
This file being cooled by the exorbitant amount of the transfer estimated at € 120 million, Real Madrid has changed its tune building on Luis Suarez. The transfer of the Uruguayan striker is estimated at around 50 million Euros and the White House will try to wrap it up quickly.
Manchester United on the lookout for Bale
The track of Bale being cooled, Manchester United wants to recover the file. According to the Independant Express, Bale is a priority target for the English champions. The Red Devils could include Chicharito Hernandez in the transfer to lower the amount.