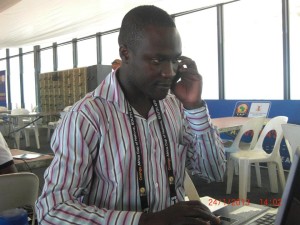 Seasoned journalist Patrick Akoto today on one of the leading sports platform adviced Arsenal manager Arsene wenger to resign.
 "It is time for Arsene Wenger to resign because he is joking with the fans heart, he must buy experience 
players and stop joking with the fans heart", he said.
According to him , Arsene Wenger is the longest serving manager in the english premiere league but has nothing to boast of.
Arsene wenger joined Arsenal in 1996. He led  Arsenal to the 2000 UEFA champions league final and 2001 FA cup final.
Arsenal lost their first league match to Aston Villa 1-3 in front of their home fans.