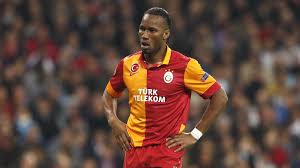 It is not in his habits and that is why it had to be noted. Didier Drogba was not really to his advantage in the first game of the season in Turkey on Monday.
Galatasaray had opposed Gaziantespor (2-1). But the Ivorian striker has not scored. Instead, he showed very awkward.
To the image of this opportunity in the 4th minute of play after having parted with the marking of his defender, Drogba misses a goal on a nice center. Far from his victorious header in Turkey Supercup last week.
He will not blame himself for long, you can be sure.
See the action
[youtube]http://www.dailymotion.com/video/x13dgbw_l-incroyable-rate-de-didier-drogba_sport[/youtube]