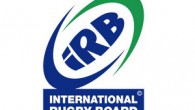 With its historic victory against Australia (12-38) last Saturday in Championship; South Africa closed the gap in the standings with New Zealand in the new IRB rankings.
The Springboks, who had not win in Brisbane for 40 years, are only 2,7 points behind of world champions, All Blacks.
That adds a spice to the game of the fourth day of the Four Nations on Saturday between the two nations that are still undefeated. (See South African composition).
Namibia 23rd worldwide and Kenya 31st share the African podium with the Springboks.
The ranking of the top 10 worldwide
1. New Zealand (91.64)
2. South Africa (88.94)
3. England (85.76)
4. Australia (83.67
5. France (81.59)
6. Wales (81.36)
7. Samoa (80.42)
8. Ireland (79.58)
9. Scotland (76.95)
10. Argentina (76.41).