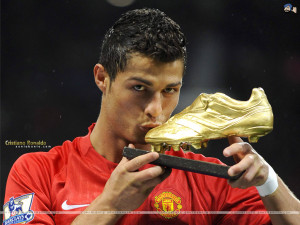 Cristiano Ronaldo hit the jackpot! We know that he wanted to leave Real Madrid to earn more! He resented the amount particularly of the transfer of Zlatan Ibrahimovic to PSG.
CR7 who scored yesterday in a crazy game has renewed his contract with Real Madrid.
We will know more in a press conference that will be given in the early afternoon at the Bernabeu stadium.
But it is believed that the player, who was under contract until 2015, has signed a lease for three additional seasons, until 2018.
He should also earn 17 million Euros per season, a million more than his archrival FC Barcelona, Lionel Messi. Samuel Eto'o earned 20 million at Anzhi Makhachkala, the club he left for Chelsea. –
To be continued!