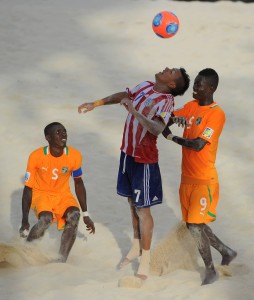 Côte d'Ivoire has not been as successful as Senegal for its first match in the World Cup Beach Soccer. The Elephants bowed to Paraguay, which participates for the first time in the competition-(10-6) in group B.
The causes of this defeat: the pressure in the opening game and also importantly, the reduced number of the Elephants. Only six Ivorians have made the trip to play this competition for visa problems.
Fatigue of the teammates of Daniel Kouassitchi (author of a fourfold) in the second half were the main handicaps for this failure.
Ivory Coast will face on Friday for its second group match, Russia, the reigning world champion.