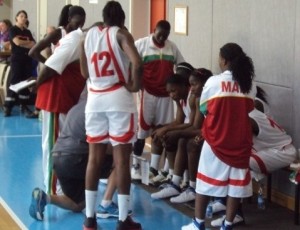 Mali begins a run. Alternating between victory and defeat in the group B of Afrobasket, Mali has confirmed its beautiful output of the third day on Tuesday by dominating Kenya, 42-63, not without difficulty.
Despite only a player to 10 points (Hilda Join Hindasi Luvandwa), Kenya which has doubted the titleholder yesterday has again shown catchy against the Malian Eagles. The first quarter ended with a parity score, 14-14. Under the lead of Fatoumata Bagayoko, top scorer of the match with 21 points, Mali enjoys a slump of the Kenyans in the second quarter to impose the gap, 7-15, 21-29 at the halftime.
The scenario of the first period was observed during the second half. Realizing a 17 over the third quarter, Kenya got drown during the last ten minutes (4-17). Mali recorded its third win in group.