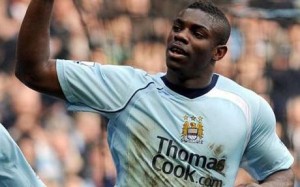 The Manchester City defender Micah Richards who took the decision last summer to represent Team GB at the London Olympics, rather than go on standby for the European Championship, acknowledges having no regret for his choice even if his England bridges may be burned.
"It was one of those. Do I go on standby or play in the Olympics? I wanted to go and play under (Stuart) Pearce as I knew him from here at City.It was a decision I made, people will always think negatively about it," Richards told The Sun.
The defender confided that Team GB was a once-in-a-lifetime chance for him.
"Was I wrong for making the decision? Maybe. But I wanted to play in the Olympics. It was a once-in-a-lifetime chance and I enjoyed it. It was one of the best times of my life."