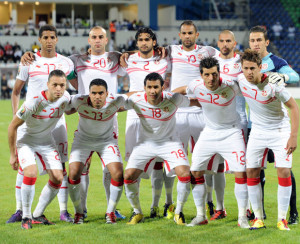 Carthage Eagles of Tunisia suffered a 4-1 lost to the Indomitable Lions of Cameroon Sunday afternoon in Yaounde.
Barely an hour after the defeat to the Lions, Tunisia via their local Shems FM announced that Cameroon of Samuel Eto'o fielded two fraudulous players.
For the meantime, no sound argumentation could warrant such an announce by the Tunisian Football Association that can deny a World qualification to Eto'o and co.