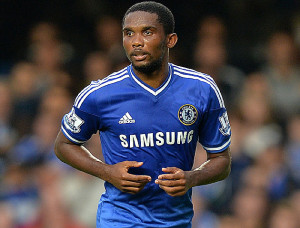 Author of a good performance with his club during the 22nd day of the English Premier League by signing his first hat-trick in the league, Samuel Eto'o is already thinking about the end of his career.
Under contract with the Blues until the end of the season, the captain of the Indomitable Lions of Cameroon has unveiled the name of the club where he will finish his career. And for many observers, this is a surprise: "I always love Barca, but personally I prefer Mallorca. My son puts pressure on me that I should go there to finish my career, because he is there, " said the former player of Inter Milan.
Samuel Eto'o has evolved under the colors of the club for 4 seasons at the beginning of his career (2000-2004), where he exploded before signing for FC Barcelona.