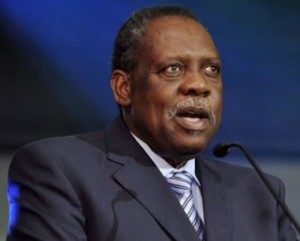 On the occasion of his 26 years as head of the CAF (Confederation of African Football), Issa Hayatou has expressed the wish to see a nation of black continent lift the trophy for the next World Cup.
"After all that has been accomplished, what would make me happy now would be more success for African football. We continue striding on all fronts of the development of football and I do not see why we could not have one or two of our representatives in the semi-finals or final of the FIFA World Cup Brazil 2014," can be read on the website of the CAF.
Hayatou was elected first as President of the CAF on March 10, 1988. He got at the time 22 votes against 18 for Godfried Ekoue of Togo after a very close vote, which was decided in the third round.
In Brazil, five countries will represent Africa: Algeria, Cameroon, Côte d'Ivoire, Ghana and Nigeria.