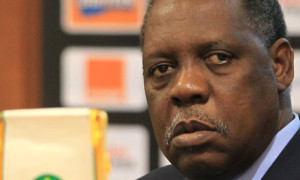 Issa Hayatou said he was saddened by the death of Beninese referee Euloge Adadja, aged 33 years. The latter passed away early morning of March 20 at the Centre hospitalier Oueme Porto- Novo, Benin.
There was conducted on the eve following a discomfort that appeared after a physical tests he had completed in the framework of an international arbitration course by FIFA.
"It is particularly distressing to see a so young die in the flower of age and who invested in the best to live his passion for football in general and arbitration in particular. On behalf of the Executive Committee of CAF and especially mine, I ask you to convey to the family of the deceased and his relatives our sincere condolences and those of the great African football family," reads the message of condolence the CAF President Issa Hayatou, addressed to the President of the Benin Football Federation, Augustin Ahouanvoébla.