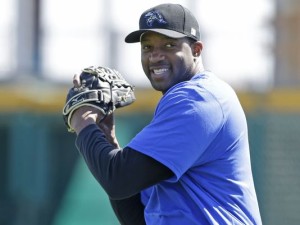 It is done! Tracy McGrady (34) is now a professional baseball player! The former NBA star has realized his wish to incorporate a pro team.
After two months to upgrade under the supervision of legend Roger Clemens, T-Mac signed a contract with the team of the Atlantic League: Sugar Land Skeeters.
"It is an honor to be part of this club. It was a dream for me to be part of the workforce … I'm excited to participate in this new adventure with the whole team," said the former top scorer in the NBA now Baseball launcher.
Leaders Sugar Land Skeeters have decided to sign him after a friendly match.
[youtube]http://www.youtube.com/watch?v=5u3QEOibu8g[/youtube]