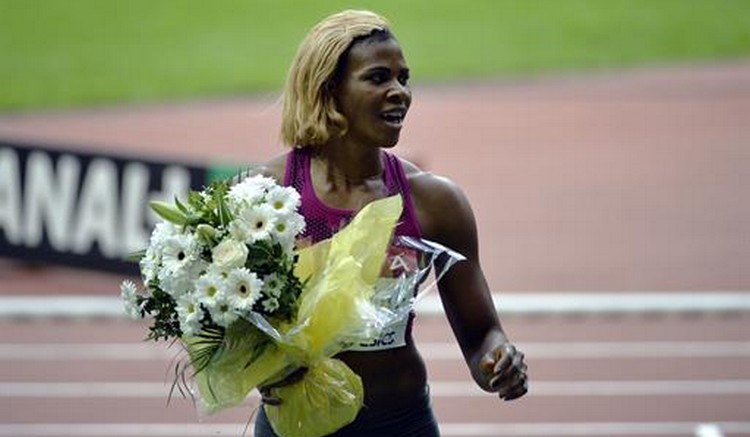 Blessing Okagbare steals the crown from heads of the world 200 m masters. While we expected a duel between the triple world champion (100m, 200m and 4x100m) Shelly-Ann Fraser-Pryce and Olympic champion Allyson Felix, it is the African champion who moved up on the highest step of the podium of the Areva meeting in Paris.
This is a confirmation of her current form on the 200 m at the Diamond League for Blessing Okagbare. With a time of 22" 32 on the athletics track of Saint Dennis, the Nigerian sprinter dominated the half-lap Saturday.
Bronze medalist over the distance at the world championships in Moscow, Blessing Okagbare broke away in the final meters to overshadow the American Allyson Felix, second still with her best time of the season (22" 34 ). The Bahamian Anthonique Strachan ranks third (22" 54). Shelly-Ann Fraser-Pryce, who obviously has not yet found her rhythm since her injury early in the season, finished only 5th (22" 63) behind the Franco-Mauritanian Myriam Soumare who realizes his best time of the season in 22" 60.
Shanghai winner and 2nd in Eugene, Blessing Okagbare leads overall in the 200 m of diamond league with 10 points ahead of Allyson Felix (7 points).