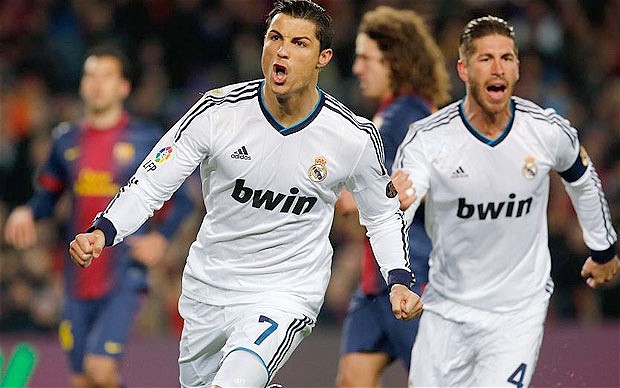 Cristiano Ronaldo won goal prize 50. This distinction awarded by the specialized website Goal.com, rewards the best player of the season as well in club as in selection. The Portuguese succeeds his Argentine rival Lionel Messi who was ranked last year.
It is the third time that Ronaldo won this trophy. He registered last season 51 goals any merged competitions and helped in particular Real Madrid to hang on his 10th crown so waited in Champions' Ligue." It is a great honor for me to have been chosen as the best player, I am very grateful. I am convinced that I would not have been capable of winning this prize without the constant support of all the people of Real Madrid ", confided Ronaldo while receiving his prize.
More than 600 journalists of 35 Goal editions voted for crowning Ronaldo, who comes before Arjen Robben, champion of Germany with Bayern Munich and Lionel Messi. Back to the training only this weekend with Real Madrid, Ronaldo has already announced how the coming season will be.
"The injury is forgotten. I feel very well. I intend to play another 6 or 7 years. We have the opportunity to win 6 titles. It is fantastic. I am concentrated on that. I get fully ready for it. Every season is for me a challenge, thus, I want to still be better (…) and I want to continue with the same speed till the end of my career. My injury is forgotten, I feel fine and I am looking forward to beginning the championship in good way. I am going to try my best as usual, to help the team, to score goals and to win titles"
The complete Classification of Goals 50 2014 on this link.
The prize list of the Goal 50
2008: Cristiano Ronaldo
2009: Lionel Messi
2010: Wesley Sneijder
2011: Lionel Messi
2012:  Cristiano Ronaldo
2013: Lionel Messi
2014: Cristiano Ronaldo