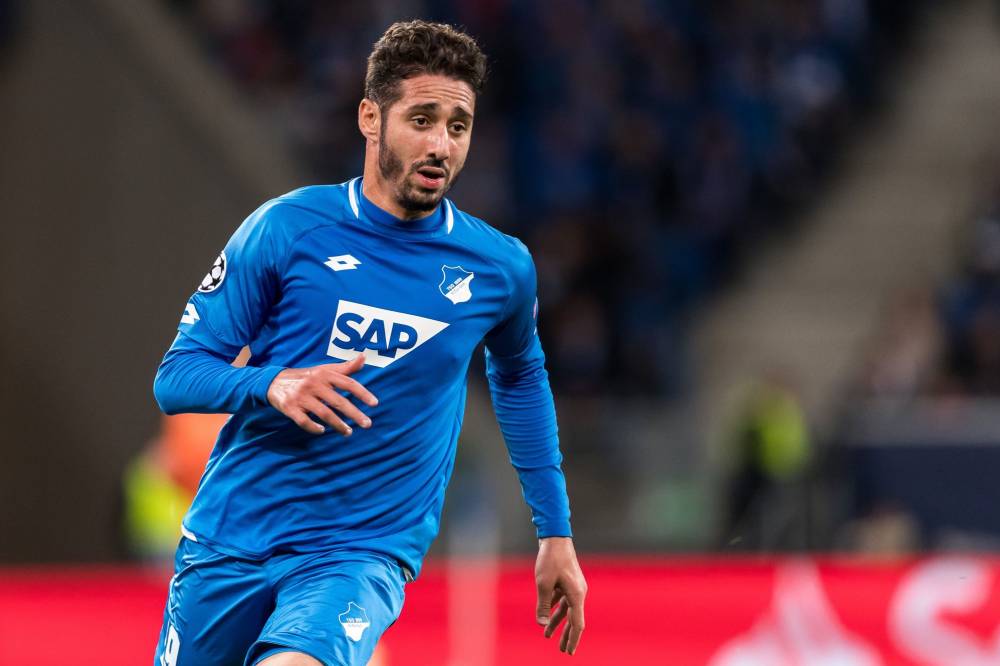 Ishak Belfodil back onto the pitch after a long injury that had prevented him from the field for a year. For the very first match, Hoffenheim beat Wehen's team 7-1 in pre-season game.
This match was special for the Algerian international striker. Ishak Belfodil played for the first time with his club in almost a year. The former Lyon player was injured last September. He was then in conflict with his leaders before resuming training just before the end of the championship. Belfodil participating yesterday in a friendly game shows that everything is in order between the Algerian international and Hoffenheim management. And that the player has opened a new page with the club.
For this first preparation game, Hoffenheim's coach, Sebastian Hoeneß, made the entire squad play with 30 minutes for each player. Taking it from the start, it was the opportunity for the Algerian striker to resume duty after serious injury. It was a brilliant Belfodil left during the 2018-2019 season with 16 goals and 3 assists in 28 matches. An additional asset for the Greens heading towards Egyptian lands to play the 2019 AFCON. Unfortunately, the striker finished 8th best scorer in the German championship (2018-2019) with Timo Werner.
With about one month to go before the Bundesliga resumes (on 19 September), Belfodil will be aiming to regain his place in the starting line-up.