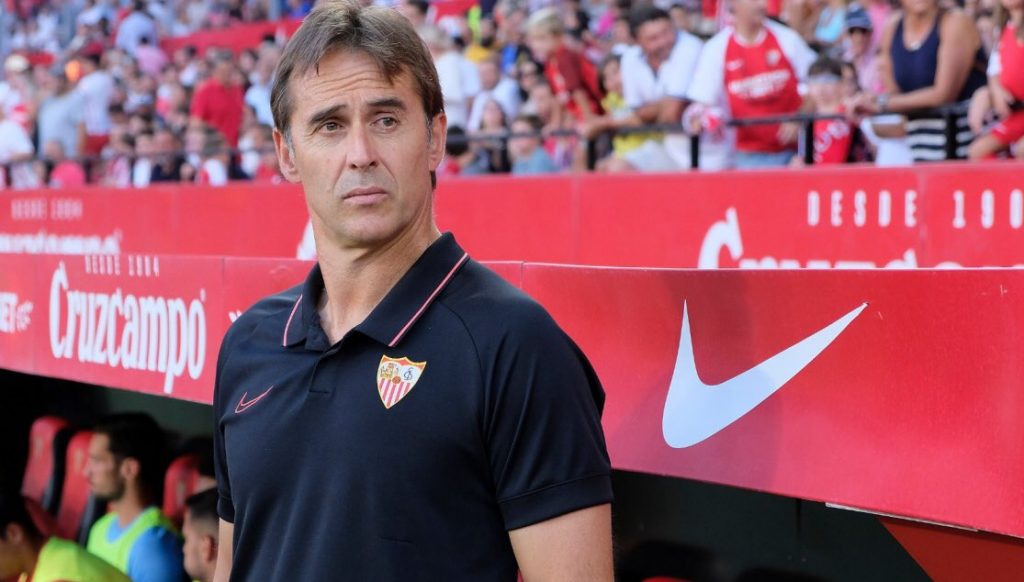 Sevilla manager Julen Lopetegui said he is proud of the effort and mentality of his players despite losing the UEFA Super Cup to Bayern Munich.
Sevilla failed to find on to their 1-0 lead as Bayern fought back and stunned the Europa League champions courtesy of an extra time goal by Javi Martinez.
Lopetegui in his post-match conference after the game at the Pucskas Arena in Hungary said he had the believe his team could defeat Bayern.
He said, "We were close, but it wasn't to be. 
"We are sad, because we came with the belief that we could beat Bayern by taking advantage of every detail. 
"There's no other way of beating one of the best teams in the last five years. 
"We had the opportunity, we didn't do it, and it's a shame. 
"They scored a rebound in extra time and then it was very difficult, 
the blood was not going through their heads due to fatigue and it was complicated". 
Giving in-depth of the and the getting over the defeat, the former Real Madrid manager said it was time to learn.
 "We have to be proud of the effort we put into the match, and proud of the mentality and character of the players. 
"It's time to learn, it's a good experience, but we have to recharge quickly and think about Cádiz,
where unfortunately we will play in less than 72 hours, it's difficult to understand. 
"Everyone has their reasons, but the reasons of Sevilla, the representative of Spanish football in the UEFA Super Cup,
are not understood… this party deserved an exemption and even Cadiz was willing, so that's why we don't understand it very well. 
"These are inexplicable things that happen in Spanish football and we have to adapt and prepare, no team would stop understanding it". 
The manager again focused on the match in Hungary, and spoke about how the team finished the encounter, a sign of their efforts on the pitch:
"We had to go to the limit and the lads did. 
"They've all got muscular problems, but you have to finish like that as that's the way of giving your all. 
"We have to make a big effort to clean everything up,
recover quickly and focus on Cádiz, who are waiting for us with sharp nails because every match is an adventure".
He thanked the travelling supporters for being their 12th man in the game.
"Wherever there is a Sevillano, they're worth 10. 
"We are very grateful to them because we know how much effort it takes to come, 
especially for the recognition they gave us at the end of the match".