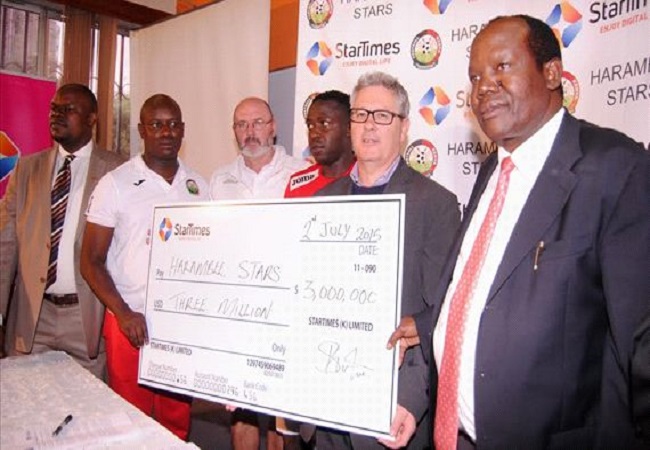 Football Kenya Federation (FKF) have secured sponsorship to transmit live all FKF Premier League matches starting with the 2020-21 season. The league managers have officially signed a long term contract with the Chinese-based broadcast firm, StarTimes, to air league matches
According to FKF President, Nick Mwendwa, the deal requires the Chinese-based TV channel air all matches in the top-flight, national teams. Both men and women, and also 30 matches from the lower-tier league.
Mwendwa has tweeted the latest news, which he said will last for the next seven years and is worth 1.1million dollars.
"FKF PL is now back on TV. Seven-year deal, worth 1.1million dollars. A year including national teams, men and women and will also broadcast 30 matches in the NSL". Mwendwa wrote on his Twitter.
"Get your StarTimes decoder and enjoy watching the new FKFPL this season. And one match per weekend will be on a free to air channel of their choice." Mwendwa added.
Kenyan Premier League was switched off air at the start of last season after South African-based pay Tv channel SuperSport withdrew from airing the matches citing breach of contract.
This was after FKF under the new boss Mwendwa moved to extend the top-tier from 16 to 18 teams. A move the broadcasting said was not in the contract and hence they decided to walk away.