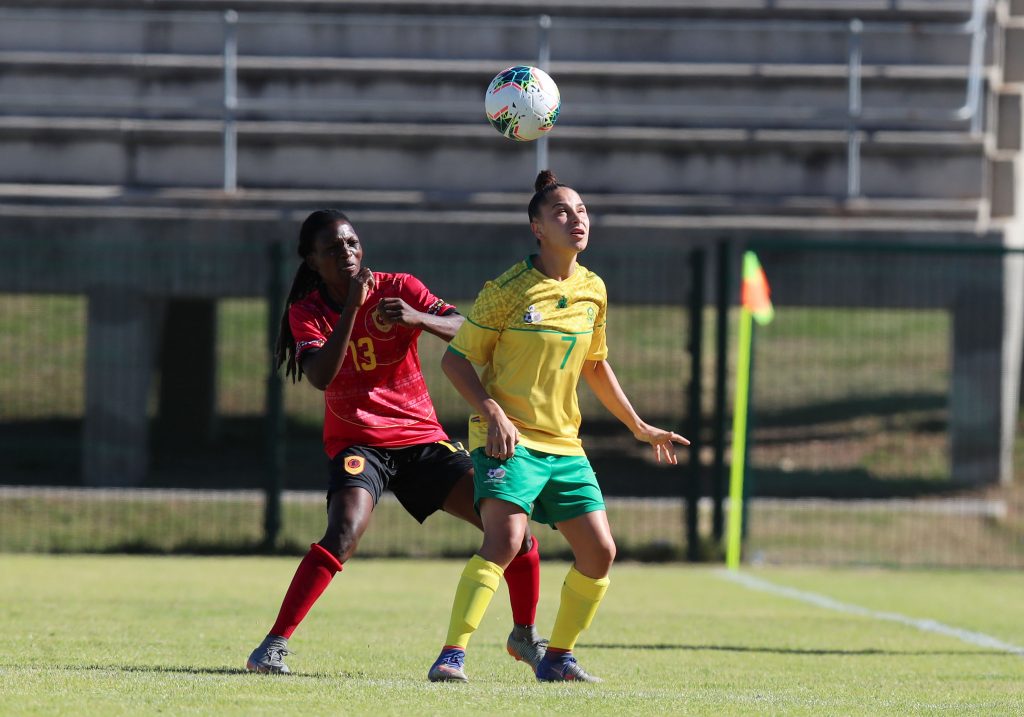 South Africa start well their tournament as defending champions defeat Angola 2-0 in their opening game on Tuesday afternoon.
As Eswatini take over Comoros in the first game of the group A, South Africa were compelled to win in order to honor their stance.
And Bayana Bayana assured the spectacle by winning. Lonathemba Mhlongo opened the scoring five minutes prior to the half-time.
Karabo Dhlamini made a superb second-half appearance as she scored the second goal and secured the 2-0 for Desiree Ellis' girls.
The South African team will face Eswatini on Friday, November 6 for their second group stage match. While Angola will be playing Comoros.