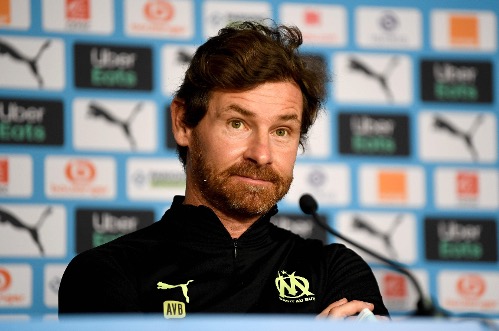 French Ligue 1 side Olympique de Marseille has suspended their head coach Andre Villas-Boas after he tendered his resignation letter.
Villas-Boas and his employer disagreement over sporting policy.
Marseille signed Olivier Ntcham from Celtic on transfer deadline day and the Portuguese wasn't happy over the decision.
The former Chelsea manager then tendered his resignation letter citing he never wanted the player.
"I don't want anything from Marseille.
" I don't want money," the coach said at the press conference before OM's Ligue 1 Uber Eats meeting with RC Lens on Wednesday. 
"The place needs a clear-out, including myself."
Villas-Boas said that "had nothing to do" with his decision, though. 
"Rather the arrival of Olivier Ntcham from Celtic, unbeknownst to the coach, made his mind up.
"The transfer window finished with the arrival of a new player; a decision which wasn't taken by me," he said.
 "I had nothing to do with this decision. In fact I learnt about it in the press this morning. 
"It is precisely a player for whom I said no. He was never a player on our list."
Marseille in a statement said the decision t9 suspend the 43-year old was inevitable due to his actions and attitudes.
"Its exceptional investment cannot be called into question and was on the contrary welcomed by all during this winter transfer window marked by an unprecedented crisis," added the club statement.
The Ligue 1 side also said "possible sanctions" will be taken against Villas-Boas following disciplinary proceedings.
Villas-Boas who took over as Marseille new head coach in 2019 led the club to second in Ligue 1 last season.
He said last week Friday he was unlikely to get a contract extension beyond June and was set to leave at the end of the 2020-21 campaign.
 He added that that club "needs a clear-out, including myself".
Marseille are ninth in the French top flight and were knocked out in the group stage of the Champions League.
Villas-Boas' suspension comes three days after Marseille's home match against Rennes was postponed following violent scenes at their training ground.
Local police said 300 Marseille supporters "violently attacked" officers at the training centre on Saturday.
There have been a number of protests in recent weeks by Marseille fans about the way the club is being run, on and off the pitch.
Villas-Boas said the weekend's events "had nothing to do" with his decision to offer his resignation.