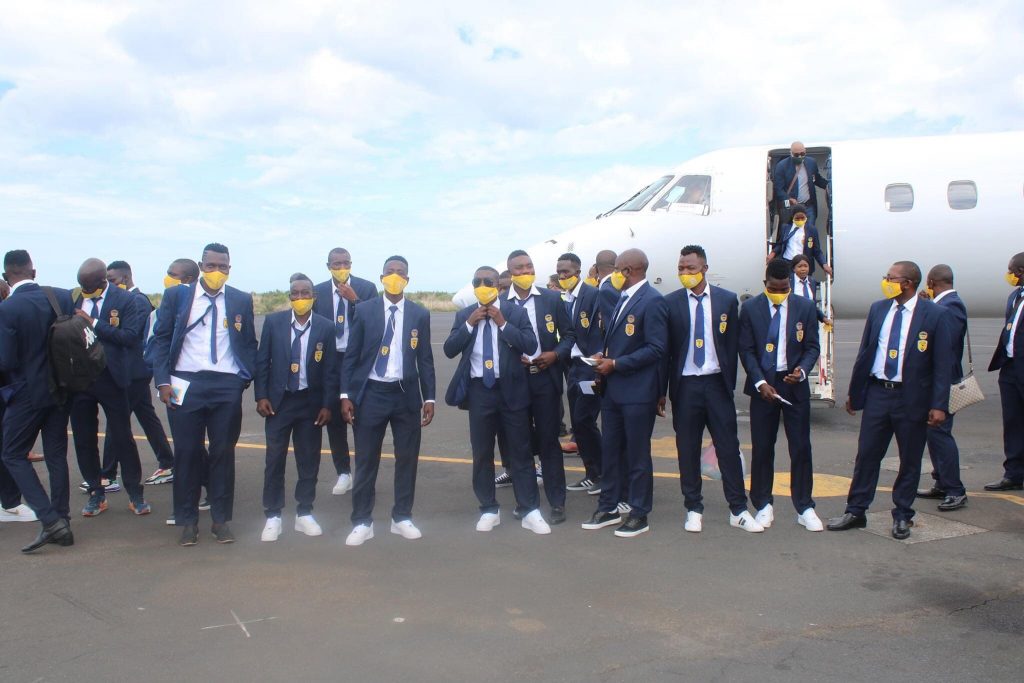 NAPSA Stars FC will face Gor Mahia FC of Kenya in their first Leg match of the CAF Confederation Cup Pre-Group Stage in Nairobi on Sunday.
The Zambians arrived in Nairobi during the week to acclimatise themselves to the conditions of Nyayo International Sports Stadium.
However, Napsa will miss the services of seasoned striker Emmanuel Mayuka.
The former Southampton striker was ruled out of the trip due to an injury.
In the other camp, Gor Mahia coach Carlos Manuel vaz Pinto is optimistic that he charges can qualify to the group stages.


"We always know that the games in CAF are different from the games in the league. We know that Napsa have not started the season well in Zambia but again the CAF games are a different story. We have started analysing our opponents and will prepare well for the two games," he told the club's website.
"This is our goal to reach the group stages. It is important to not only Gor Mahia but to Kenya and of course, all the players dream of playing at this stage. It gives them some different image outside the country but the most important for Gor is to get better CAF rankings."

AFC Leopards striker Elvis 'Machapo' Rupia was a heavily marked man and Andrew Juma was always on his ankles.

Gor warmed up for the Napsa two-legged tie with a cold Mashemeji Derby draw against arch-rivals AFC Leopards last Sunday.
Pinto said he was not pleased with the result but notes the positives were there as well, especially the fact that they kept a clean sheet.

"I am not happy with result because we always play to win games. We played very well in the first half and we created some chances but we didn't score. That is something that we need to work on and improve," he said