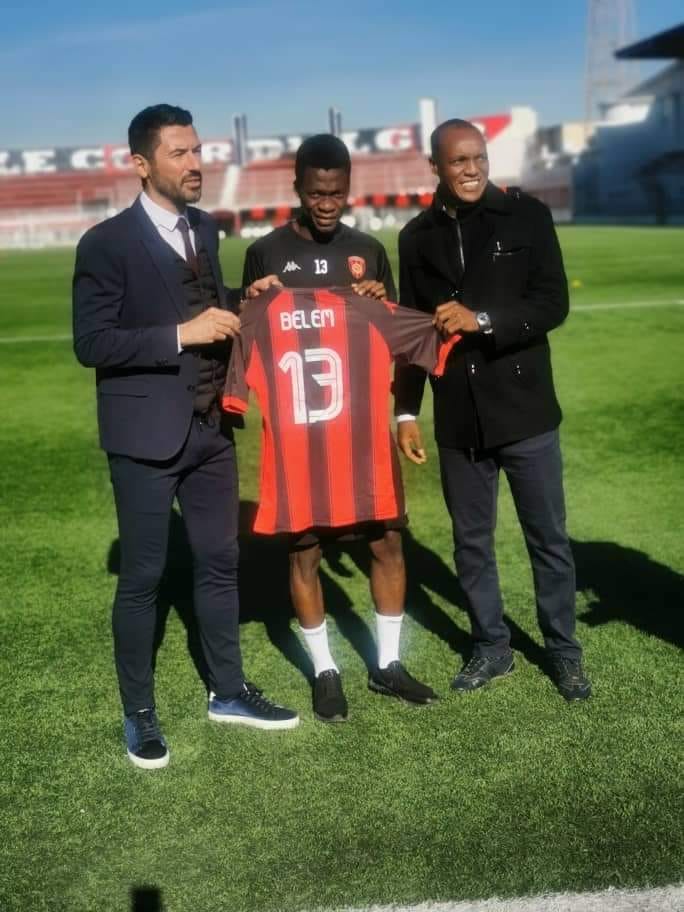 Algeria's USMA club have signed young striker Hamed Belem from Burkina Faso on a two-and-a-half-year contract.
Burkina Faso Football Federation Facebook page says the 21-year-old striker passed a medical on Tuesday, February 16 2021.
The striker has joined from Rahimo FC following his impressive performance for Burkina Faso at the African Nations Championship held in Cameroon recently.
Belem told the club's media that he was influenced to join USMA by compatriot Hamidou Balbone who is a regular at the Algerian team.
"Hamidou Balbone, former Burkina Faso international who has evolved at USMA, told me a lot about this club, saying that it is a very good team that will help me progress and go very far. I will do my best to satisfy the club fans, " he told the club's media.
Belem who can also play as a winger was part of the Rahim squad that won the league championship in Burkina Faso in 2019.