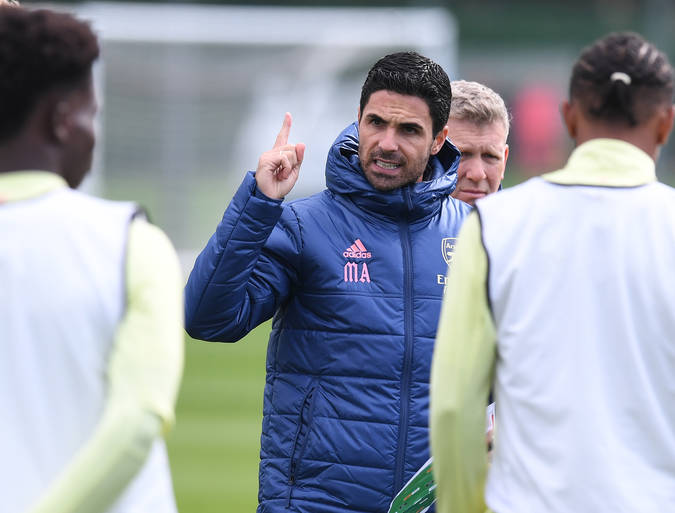 Arsenal Manager Mikel Arteta has taken it on his chin to apologise to the team's faithful for Saturday's 3-0 loss to Premier League champions Liverpool.
Arteta told Arsenal website that the loss was unacceptable and there was no excuse after Diogo Jota came off the bench and scored twice. Mohamed Salah scored the other goal.
"First of all, I apologise to our supporters for the display and the show that we saw today that I am very, very disappointed about," he told Arsenal Media. "When you don't do the basics right against a team like Liverpool, you don't have any chance even to complete in the game, which is exactly what happened.
"It's unacceptable. At that level it's unacceptable. To not be at 100% is unacceptable to our people and for a lot of work that we put in so what happened today is nowhere near what we want to do."
Arteta added: "It gives you a really bad gut feeling. It's a big shock to the system that one. We weren't expecting that one the way they were training, the way they've been playing but I can put it down to the level that Liverpool played today, which was really, really high as well. But ours was so far [below], so bad – it was unacceptable.
"Talking on the pitch, outside the pitch, in the dressing room, in front of the cameras is easy," Arteta added. "We have to put our head down, take all the shots and the criticism because we deserve that and show a different face on Thursday."
The win pushed Liverpool to sixth place with 49 points from 30 games, whereas Manchester City lead the table with 74 points from 31 games after seeing off third-placed Leicester City.