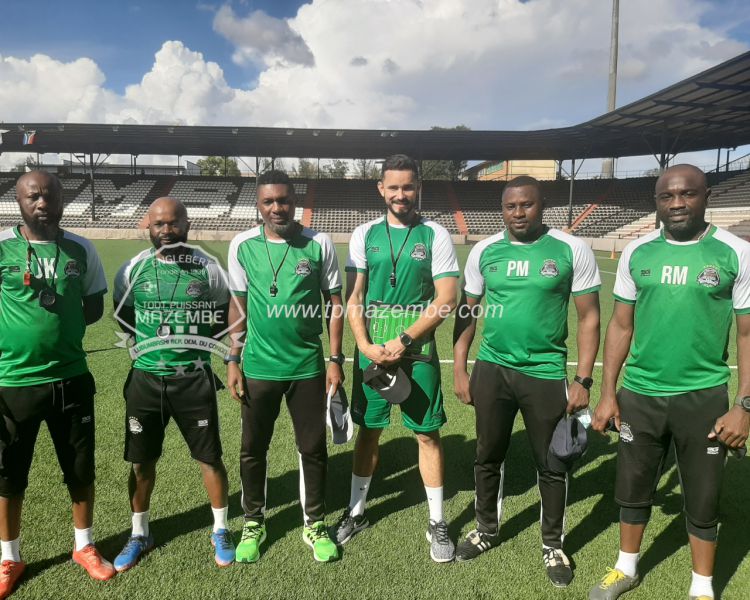 TP Mazembe have reacted swiftly to their exit from the CAF Champions League group stages by beefing up the coaching panel.
Mazembe have announced the hiring of French physical fitness trainer Alexandre Coppolani.
Aged 28, Coppolani specializes in the preparation of physical training sessions, a field in which he holds references and diplomas.
"Tomorrow is being prepared today" they say, this is why the management, through Chairman Moïse KATUMBI, is reorganizing the technical staff on solid foundations for better days.
"A true performance specialist, Alex was stationed at the Nigerian Football Federation, where he was hired to promote performance through professional athletic and physical preparation," Mazembe website says.
He started his career back home at Corsica as a trainee physical trainer in 2012.
Two years later, he became an assistant physical trainer and in 2017 he was boss of physical preparation at Tours FC. 
Later, Coppolani was hired by Manga Sports in Gabon before moving to Nigeria until January last year