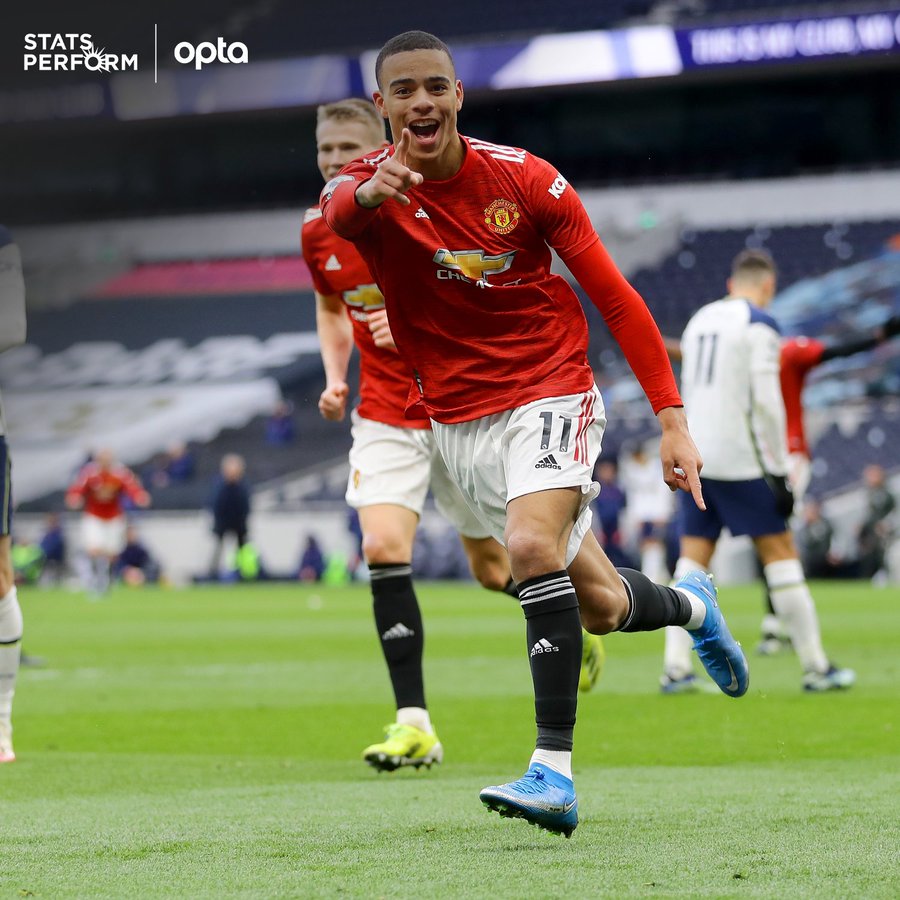 Mason Greenwood has matched Cristiano Ronaldo's record with Manchester United.
Greenwood has matched the Juventus forward following his assist and goal in Sunday's 3-1 win over Tottenham Hotspur.
United website has quoted Opta data proving that Greenwood's performance was special.
"That productive cameo appearance was noteworthy in itself, but stats trending on social media after the game pinpointed just how rare both scoring and assisting as a substitute is, for a player so young.
"According to Opta data, Greenwood is the first United teenager to do this in the Premier League since Cristiano Ronaldo, during his first campaign with the Reds in 2003/04," United website reports.
The 19-year-old, who had scored in each of his two previous domestic games, came off the bench for Marcus Rashford in the 72nd minute.
Greenwood then provided a cross which Edison Cavani headed into the net.
Then provider turned scorer when Greenwood scored the third goal.
Ronaldo, who was 18 at the time, entered the fray in place of Diego Forlan, for the last quarter-of-an-hour of a home game against Portsmouth in November 2003.
The Reds were 1-0 up at that point, but the Portuguese soon settled the encounter, smashing in a free-kick for what was his first goal in English football.