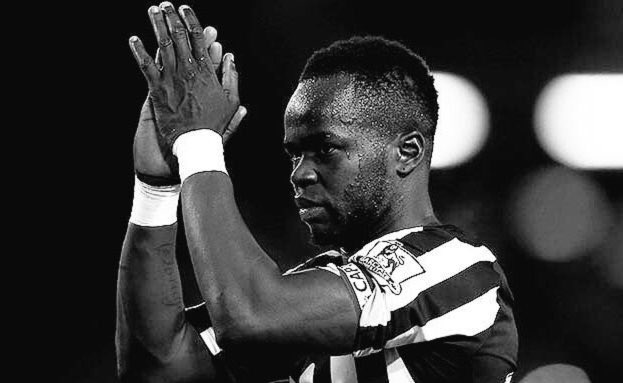 The incident involving playmaker Christian Eriksen who collapsed on the pitch while playing for Denmark against Finland on Saturday evokes memories of similar incidents involving African footballers or those with roots in Africa.
Such cases include footballers such as Fabrice Muamba who, like Eriksen, was fortunate enough to survive after collapsing.
Muamba collapsed while playing for Bolton Wanderers during an FA Cup quarter-final match against Tottenham Hotspur in March 2012.
Muamba, who is reported to have roots in the Democratic Republic of Congo, recovered but never played football again.
Across the continent, the most recent death of a footballer was that of Ivorian midfielder, Cheikh Tiote, during a training session for Chinese second tier league side, Beijing Enterprises FC.
Tiote had joined from Newcastle United in England. He died in 2017.
In 2019, Burundian striker Papy Faty collapsed and died while playing in Eswatini for Malanti Chiefs against Green Mambas FC while aged 28.
He had previously played for top clubs such as Bidvest Wits FC in South Africa.
In Zimbabwe, ex-Highlanders' FC fringe player, Mbuso Mandiopera, died during a social match at Esilwane Youth Centre after chesting the ball while playing for Santos against a Cowdray Park side last week.
In April this year, Étoile Jeunesse Sportive de Casablanca player, Reda Saki, passed away aged 21 after collapsing on the pitch during an amateur championship game against Hassania de Benslimane.
In 2007, Zambian footballer Chaswe Nsofwa died during a training match in Be'er Sheva, Israel.
Nsofwa was then on the books of Israeli second division side, Hapoel Beer Sheva
In Malawi, former Bata Bullets midfielder Christopher John Banda died after collapsing while playing social football in Lilongwe on September 9 2009 aged 35.
A year later, tragedy struck Bullets again as an up-and-coming striker Patrick Mvula, too, collapsed then died while playing a pick-up game.
There was no physical contact when Mvula collapsed at Kanjedza Primary School ground in the commercial city Blantyre.
In 2013, a Mangochi Police FC player Junior Kalipinde died of heart failure after collapsing during training.
Two years later, 20-year-old footballer for Choma CDSS, Isaac Phiri, also died in Mzimba District after colliding with opposing team's goalkeeper.
In Africa, the most notable death happened on June 26 in 2003 when Cameroonian Marc Vivien Foe.
He collapsed and died while playing for Cameroon, against Colombia in the semi-finals of the FIFA Confederations Cup at the Stade de Gerland in Lyon, France.
Such regrettable incidents leave a permanent scar on the otherwise beautiful game of football.