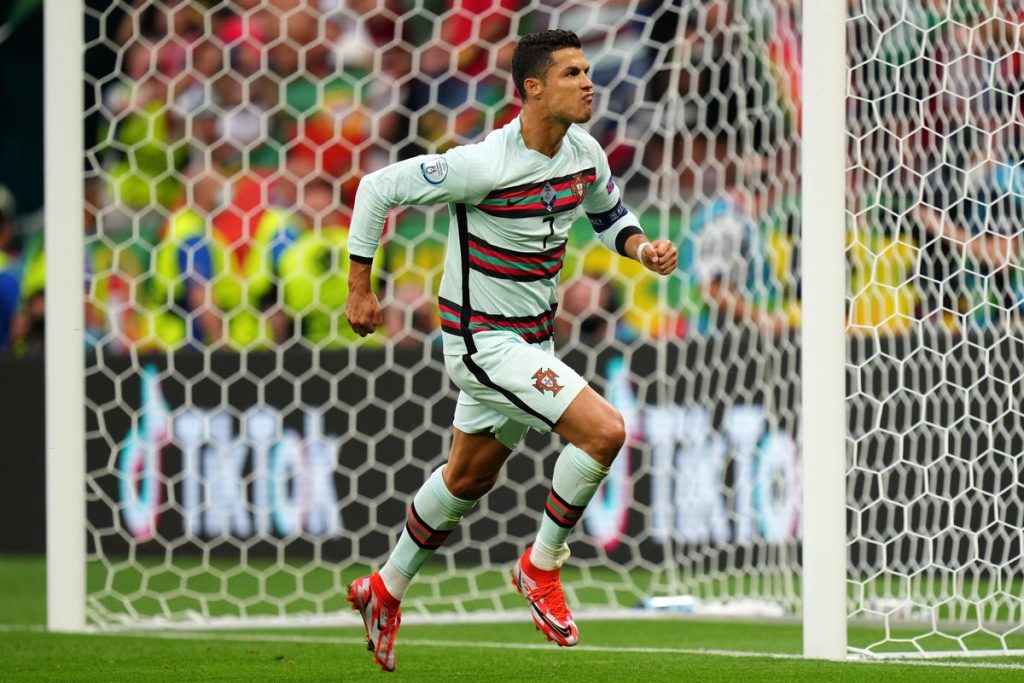 Cristiano Ronaldo inspires Portugal to a winning start in the Euro 2020 as he scored a brace in his side's 3-0 win over Hungary on Tuesday afternoon.
Hungary would have resisted a lot against the Portuguese team but they have finally lost the game in the last 10 minute.
They could have even scored the first goal they were not denied of it for an offside.
Read : Euro 2020 – Confirmed lineups for Hungary vs Portugal game
Fernando Santos' changes have had instant impact as Rafa Silva gave the lead to the Seleçao in the 84th minute few minutes after his entrance.
Cristiano Ronaldo made it two three minutes later from the penalty spot before scoring his brace in the additional time.
CR7 is now the all-time top scorer of the European Championship history with 11 goals, that is two more than former France forward Michel Platini who have netted 9. History maker.