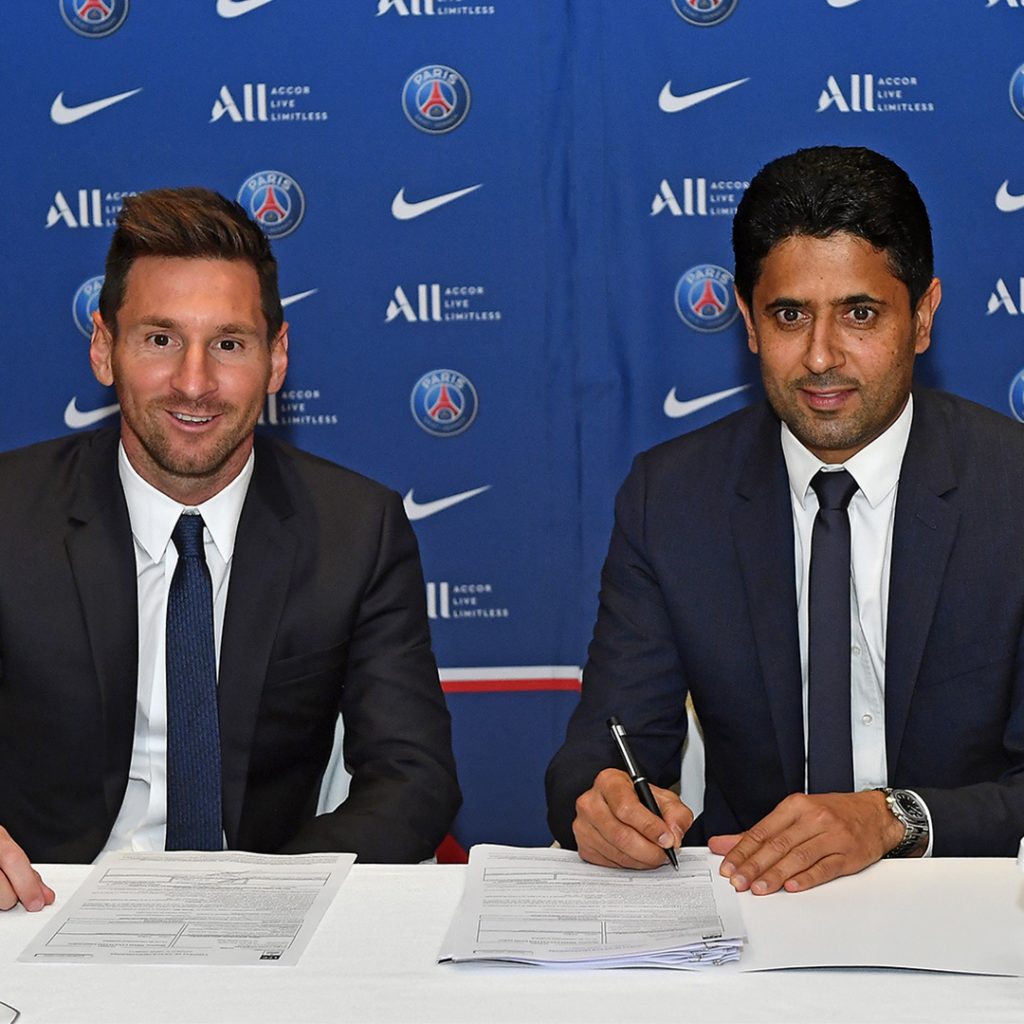 Paris Saint-Germain (PSG) jerseys for their new signing Lionel Messi are reportedly selling like hot cakes, media reports from France indicate.
A website called Footy Accumulators tweeted that shirts for the former Barcelona superstar sold out on PSG online shops in a matter of seconds on Tuesday night soon after he arrived in Paris for a medical.
"PSG put Messi shirts for sale on their website 22:00 UK Time. They sold out at 22:00 UK time," @FootyAccums tweeted.
A French website called Bolavip.com has also reported that fans are flocking to buy the Argentine's jerseys after he sealed a two-year deal with PSG.
The French league champions are selling the jerseys on the official store. Each jersey is costing in the range of $186 for the original version which Messi will be using whereas stadium and home kits are pegged at $127 and $104.
"All available in the official PSG store online, but there's no international shipping yet due to the Covid-19 restrictions. On Nike's official online store, there's no Messi's shirts yet on sale," bolavip.com reports.
An online store3.psg.fr/en has also advertised the jersey for the former Barcelona captain.
"Messi has arrived in Paris! Welcome one of the greatest players in football history who's ready to score lots of goals for PSG in the 2021-22 season with Lionel Messi PSG shirts and kits from the official store of Paris Saint-Germain," store3.psg.fr/en reads
"Explore our wide assortment of Lionel Messi PSG clothing featuring styles for men, women, and youth supporters. Every Paris fan will find their fit of Lionel Messi PSG shirts, including the #30 Messi PSG shirt that he will wear on the pitch in the coming season. Messi joining PSG will send a clear message of intent to the rest of club football as he joins Neymar and Mbappe, and you can join PSG along the way with a new Messi Paris shirt."
On another note, Messi's shock move from Spanish LaLiga to French Ligue 1 has also seen him gain 1.2 million new followers in three on social media, a report quoting L'Equipe says.
Barcelona were forced not to extend the contract of Messi due to LaLiga regulations even after the player allowed a pay cut by 50 percent.
Messi told a news conference on Sunday that he had done everything possible to stay at Barcelona.