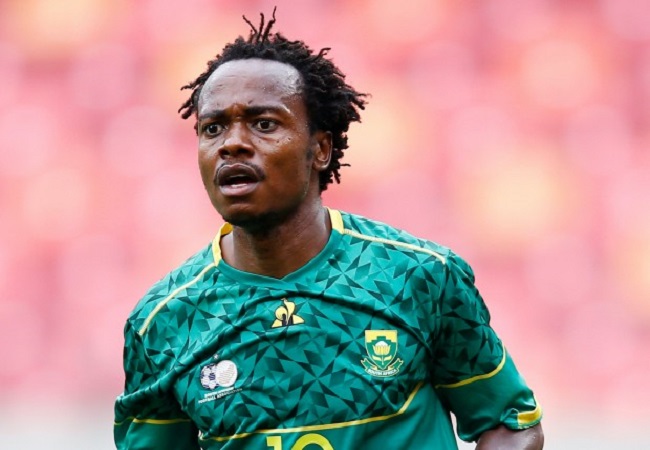 Reports have emerged that Al Ahly will not be allowing Tau to travel with Bafana Bafana when South Africa take on Ethiopia in their 2022 Soccer World Cup qualifier.
Also Read : HUGO BROOS NAMES 34-MAN PROVISIONAL SQUAD FOR BACK-TO-BACK CLASH VS ETHIOPIA IN OCTOBER
"Al Ahly refused to allow Percy Tau to join South Africa. And in the event that FIFA intervenes and the player joins and participates, there may be a problem in his contract with Al Ahly. And it will be difficult for him to continue." Tweeted an Al Ahly insider.
Tau would put his R32 Million deal in jeopardy if he takes part in this match. Al Ahly want their new signing at the club while he recovers from his injury.
The Egyptian club has made it clear that Tau cannot leave the country, demanding he withdraws from the Bafana Bafana squad with immediate effect.
The Lion of Judah could land himself in hot water if FIFA intervene or if he chooses to go against his club's wishes.
Percy Tau is expected to return to training as early as next week.
The Bafana Bafana star would potentially be fit for the game against Ethiopia. But not he will be unable to travel with the squad due to the conditions placed on him by the Egyptian giants.