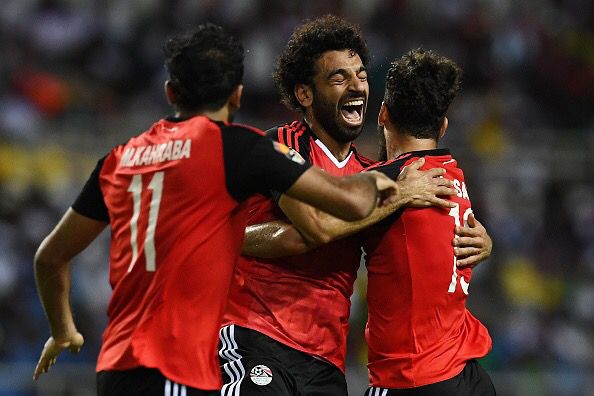 Mohamed Salah has said it would be an honour for him to win the 2021 Africa Nations Cup AFCON with the Pharaohs.
Salah who has been inspiring since his move to Liverpool is yet to win the title since he was called up to the Egypt national tea ten years ago
The Liverpool talisman while speaking ahead of Egypt Group D against the Super Eagles of Nigeria also played down on that Egypt are favourites to win the AFCON this year.
He said; "I am yet to win my first title with Egypt, it would be an honor to win the AFCON, it's been ten years since I started representing my country, and lifting the trophy would mean a lot to me."
He stressed that they will do their best to reclaim the AFCON title while calling on his teammate t be hard working ahead of Tuesday game.
"We are not the favorites to win the Africa Cup of Nations, but we will do our best to reclaim the title.
"I am only one of eleven players that represent Egypt.
"We will do everything we can to come on top in tomorrow's match and in the tournament as a whole.
"We have to work very hard to live up to our expectations, playing every game as a team to win.
The last time the Pharoahs defeated the Super Eagles was in 2010 and it was Egypt's second ever win against the Eagles at AFCON while the three-time champions have triumphed on four occasions.