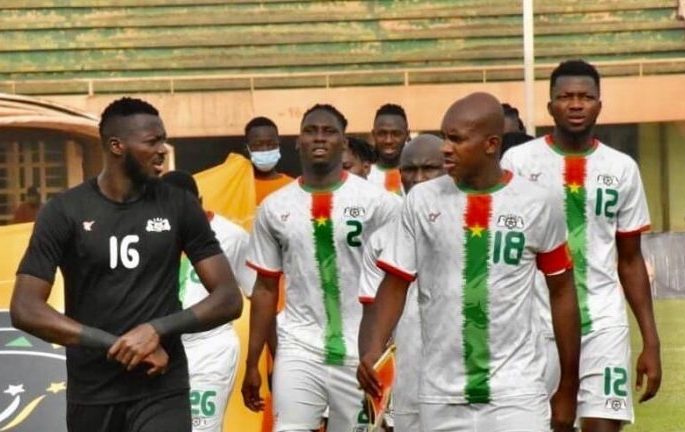 Burkina Faso face Ethiopia on Monday with the West Africans determined to boost their chances of reaching the knockout stage of the Africa Cup of Nations (AFCON) finals in Cameroon.
The Stallions have three points from two games and trail leaders and hosts Cameroon by three points with two top positions from the pool up for grabs.
Burkina Faso are strong on paper with the likes of Aston Villa winger Betrand Traore in top form ready to trouble the Ethiopians.
Burkina Faso have made one change from the last game with Soufiane Oudraogo replacing Koffi in goals.
Ethiopia can no longer proceed to the knockout round following back-to-back 1-0 and 4-1 losses to Cape Verde and Cameroon in Group A.
The Ethiopians have, despite their struggles, impressed with their short passing game built from the back but their attack looks too flat to hurt opposition.
Head-to-Head
Burkina Faso and Ethiopia have met three times in games of all competitions in the two countries history.
In those three games, Burkina Faso have won twice and Ethiopia once.
Rankings
Burkina Faso are ranked on position 60 way ahead of Ethiopia's position 137.
Form
Burkina Faso have in the past four games, won twice and lost once and drawn once.
Ethiopia have in the last five games won once, lost twice and drawn twice.
Line-Ups:
Burkina Faso: Soufiane Oudraogo; E.Tapsoba, Yago, Dayo, Kabore; Toure, Guira, Sangare; A.Tapsoba, Bayala, Bande
Ethiopia: Shanko; Surafel Mengistu, Amanuel Gamo, Getaneh Gibeto, Abubeker Ahmed, Yhun Zewide, Aschalew Seyoum, Yared Belay, Remdan Mohammed, Asrat Toylo, Dawa Dukele