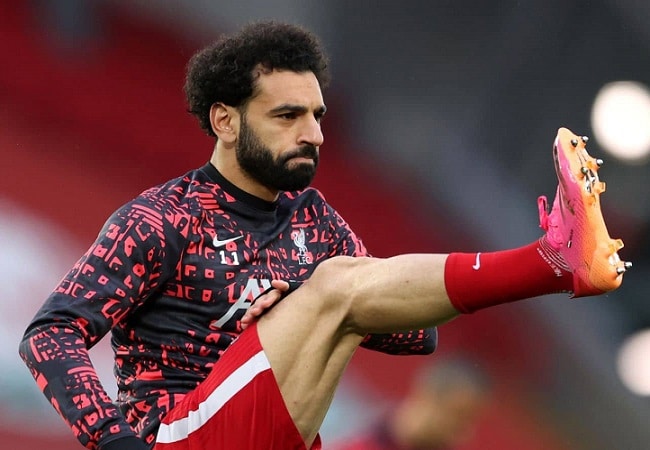 The contract of the Egyptian superstar Mohamed Salah with Liverpool will expire in the summer of 2023. And there have been reports that his representatives and Liverpool cannot agree on an extension. There has been speculation that the former Chelsea winger wants a wage that represents just how important he is for Jurgen Klopp's side.
In fact, Salah has been at the heart of Liverpool's successes over the past few years. Therefore, it is no surprise that the idea of the Egyptian leaving the club is a worrying prospect for Reds fans. However, the player has revealed to have no intention of departing.
Also Read : SALAH CLARIFIES POST-MATCH REACTION AFTER LIVERPOOL'S 4-0 WIN OVER MAN UTD
Egypt international has spoken up of how it is not just money that is preventing the winger from putting pen to paper on a new deal. Asked whether he was confident that he would remain at Anfield for many years to come, the 29-year-old told FourFourTwo: "I don't know, I have one year left.
"I think the fans know what I want. But in the contract it's not everything about the money at all. So I don't know. I can't tell you exactly. I have one year left. And the fans know what I want."
Many Liverpool fans are calling for their owners, FSG (Fenway Sports Group), to simply give Salah whatever he wants due to how crucial he is for the squad. Especially given that he has been one of the best players in the world over the past few seasons. But the fact the negotiations have been going on this long is a cause of concern for many, but not Salah.
"I'm not worried. I don't let myself worry about something. The season didn't finish yet. So let's finish it in the best possible way – that's the most important thing. Then in the last year, we're going to see what's going to happen."
Salah has scored 22 goals and assisted 12 in 30 Premier League appearances for Jurgen Klopp's side this season. Figures that would be very hard for any player to replicate. But the Reds won't need to be in the market for a replacement in the summer according to the ex-Roma star.
Real Madrid, Barcelona and Paris Saint-Germain have all expressed the desire to move Salah due to the unsuccessful contract talks. But Salah was stunned to be asked whether he would be at the club at the start of the 2022/23 campaign, he replied: "Yeah. Er, I think so?" He then joked: "But if they want me to go, that's something different!" Salah's intentions are clear and he has left the ball in FSG's court now.