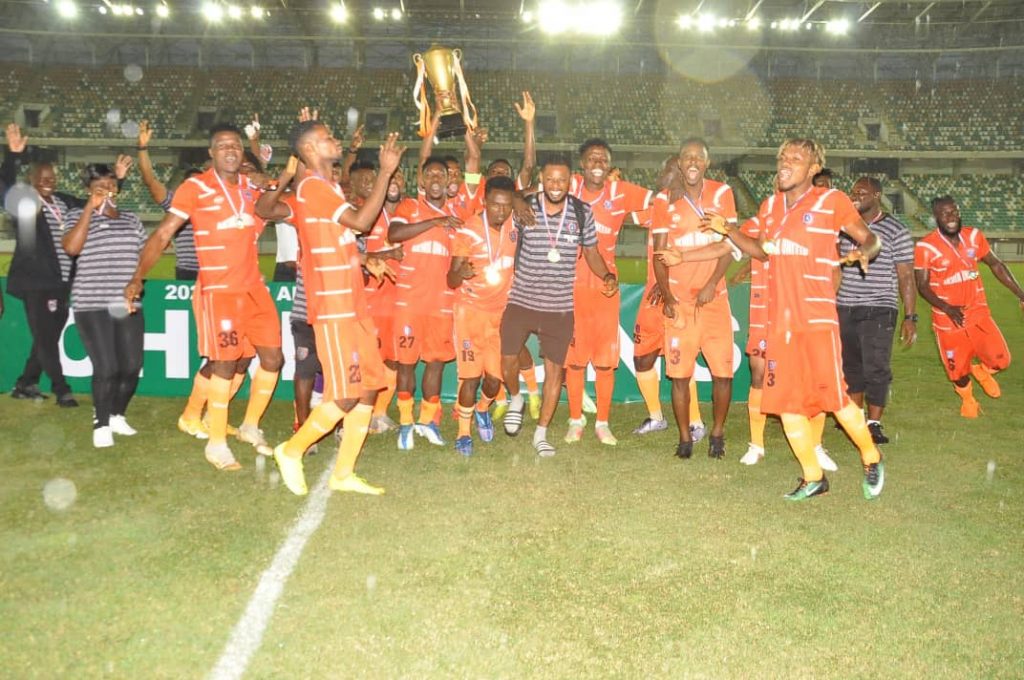 Akwa United Football Club defeated Dakkada FC 2-1.in order to win the 2022 Akwa Ibom State FA Cup for a record 13th time,
David Onovo and substitute Franklin Matib scored goals in the first half to give Akwa United a comfortable 2-0 lead. Edidiong Ezekiel scored a consolation goal just before halftime to close the gap, but the Promise Keepers held on to win a thrilling match at the Godswill Akpabio International Stadium in Uyo.
Akwa United won the State FA Cup for the third time in a row with this triumph, and they were given the trophy for life in recognition of their accomplishment.
Since joining Akwa United in March, coach Ayodeji Ayeni's first trophy for the team was the 2022 FA Cup victory.
Because they advanced to the Akwa Ibom state FA Cup final, Akwa United and Dakkada FC are also eligible to represent the state in the National Federation Cup competition, which will begin next month.
Akwa United, who have won the Federation Cup twice and are now eighth in the NPFL standings, will be attempting to win the national trophy for the third time as well as earn a spot in the CAF Confederations Cup later this year.
On Sunday, the Nigeria Professional Football League's matchday 34 will feature a rematch between Akwa United and Dakkada FC at the same location.