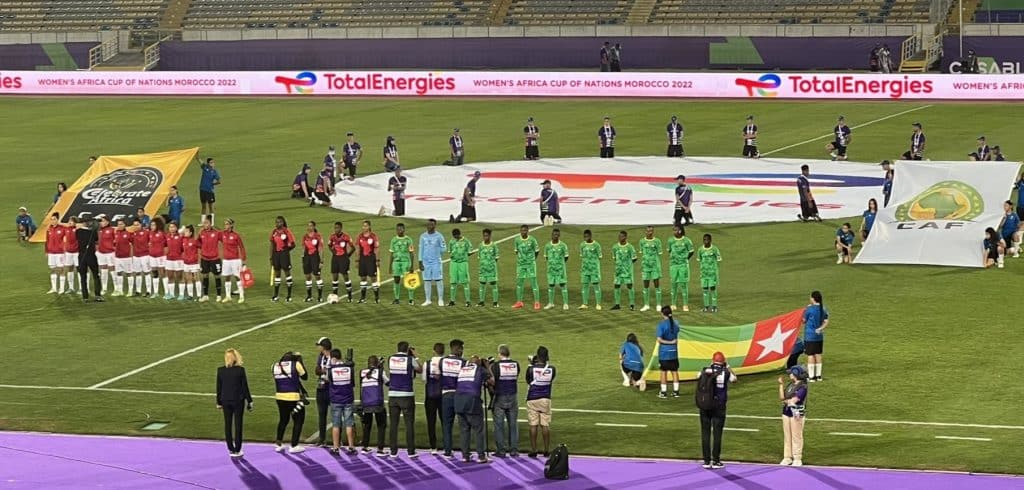 Tunisia claimed all three points in their AWCON 2022 first match against debutants Togo as they beat the Ladies Sparrwohawks 4-1 on Sunday night in Casablanca.
Natalie Badate and teammates showed courage and determination in the first half and were even close to a 2-2 scoreline going into the half-time.
However, things became very complicated for them in the second stanza as Sabrina Ellouzi bagged a brace from a header in the 60th minutes for Tunisia.
VIDEO : WAFCON 2022 – Watch all three first half goals of Tunisia vs Togo game
Before that third goal, Togo were left 10-woman as Ella Djankale got red-carded in the 54th minute for a horrendous tackle.
Togo goalkeeper Ame Amouklou scored an own-goal in the 71st minute and Tunisia won the game 4-1 to go on top of Group B ahead of Cameroon and Zambia.