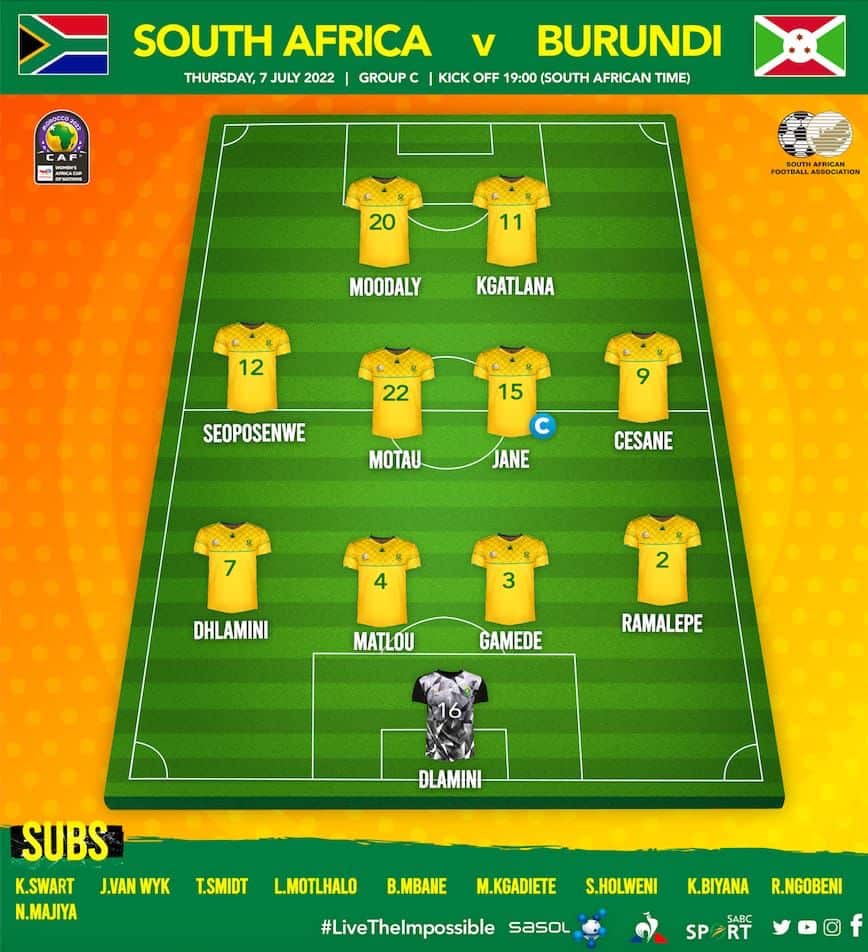 South Africa senior women's football team take on Burundi at the ongoing WAFCON tournament in Morocco this Thursday evening.
Burundi from East Africa are bruised as they are smarting from a 2-4 loss to Botswana on July 4 in Group C.
On the other hand, South Africa's Banyana Banyana stunned Nigeria 2-1 on the same day to get a perfect start as favourites.
So on paper, this certainly is a clash between a giant and a minnow but in football anything can happen.
Starting XI:
South Africa:
Burundi: Charlotte Irankunda, Diane Irankunda, Anniela Uwiwana, Sandrine Niyonkuru, Asha Djafari, Cheilla Ineza, Jeanine Irakoze, Rachelle Bakuru, Djazila Uwineza, Saffra Guinand, Peace Olga