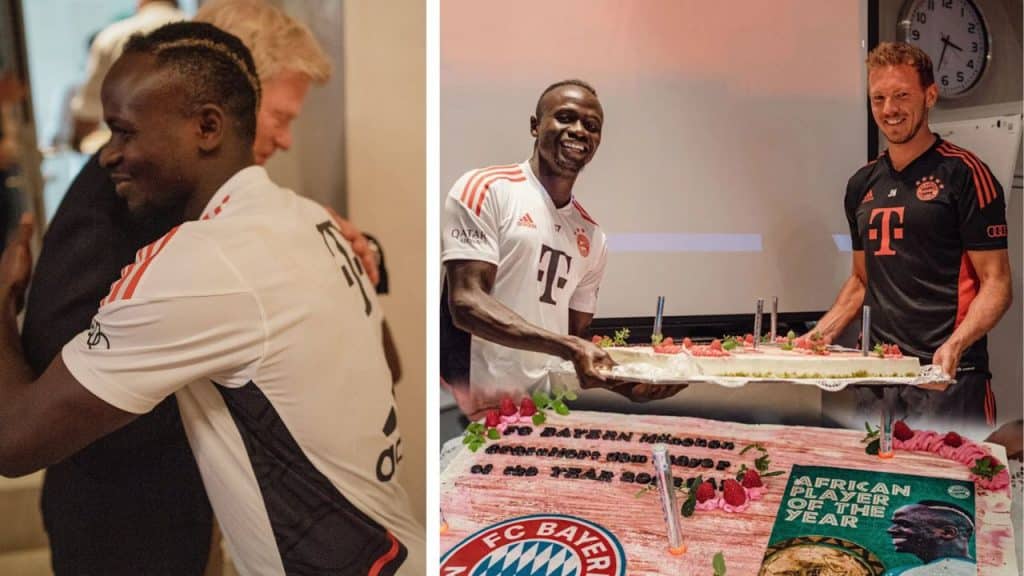 Sadio Mane was celebrated like a king on his return to Bayern Munich after being voted African Player of The Year last week in Rabat, Morocco.
Bayern Munich officials could not be happier than what they felt when Mane was announced as the Best African Player of the Year during CAF Awards last week.
Read more : Klopp – What Sadio Mane told me before joining Bayern
The 30-year old has so far returned to Germany to continue training with his teammates as they prepare the DFL Super Cup final against RB Leipzig on Saturday.
However, Mane was surprised when he saw the club officials and his teammates applauding him as Bayern organized a little celebration for him on his triumph.
Watch video below and see how happy Mane is.