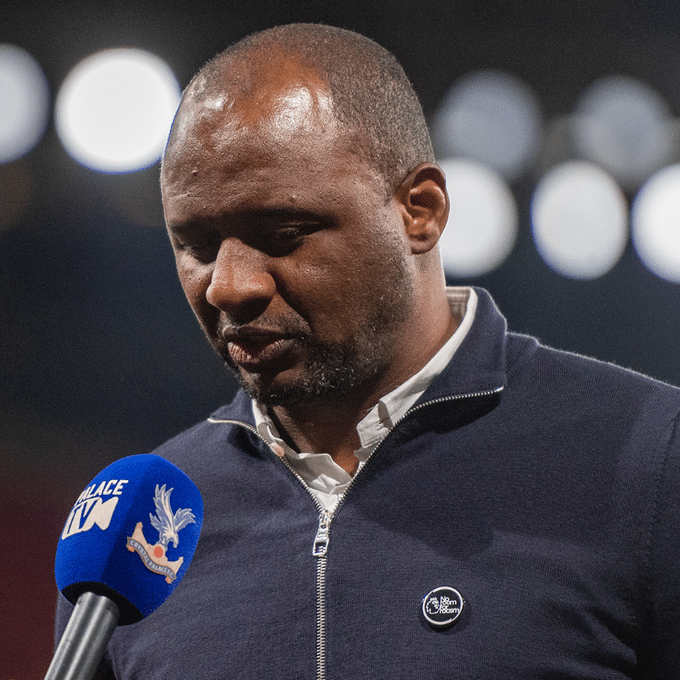 After losing 3-0 to Crystal Palace in 2021–2022, Patrick Vieira predicted that Arsenal will be "totally different" when they return to Selhurst Park in the 2022/2023 Premier League opener.

With new additions like Gabriel Jesus, Oleksandr Zinchenko, and Fabio Vieira, the Gunners will support Palace as they kick off the Premier League season on Friday night.

The manager of Palace, Vieira, made it obvious that his team is anticipating a brand-new, much tougher challenge.
"It will be a completely different game," he said in his pre-match press conference. "I think with the new players they have in the squad of course they are a better team. They had really good games during the pre-season.
"I think they're in a better place than last year. The new players they've brought in, they are much stronger.
"They have the squad to challenge and be closer to the title.
"We know that it is going to be challenging but I believe that we have the tools to make it difficult for them, to make it challenging for them.
"Last year at home with the support we had we had some really good matches, and it will be important to keep it that way."
However, Vieira emphasized that he believes Palace, which added four new players over the summer, isn't the only team that has changed.
The south Londoners can improve from the previous campaign, he added, adding that progress is the goal for 22/23.
"I believe we can be even more competitive than we were last year," he said. "The game tomorrow will be important for us to start as well as we can.
"What was really important for us and for me is to keep that stability and try to improve the squad.
"A couple of players came on [board] and that will give us more challenges because what we want is players to make it difficult for me to choose the starting XI.
"A good season would be to improve ourselves on last year. Players, individually and collectively, we want to be in a better place, play better football, be more competitive.
"That has to be the challenge for us. We have to raise the bar and be more demanding on ourselves to be more competitive.
"I don't think the pressure will be more on their side than our side. We're at home, want to do well and want to compete.
"It's the first game of the season so both teams will compete to win the game.
"We will play with a lot of determination, desire, compete as best we can and of course try to win the game."
When asked if he felt more pressure following a good season in a highly scrutinized league, Vieira responded that the support he receives from behind the scenes keeps him confidence and that Palace stays together at trying times.
"I think there is always a confidence and belief in myself," he said.
"I'm surrounded by the same people at the football club who believe in what we're trying to do.
" It's going to be a challenging season no doubt but we'll stick together through difficult periods and the season will be not as easy as people think.
"We know it'll be challenging because we're talking about the Premier League and we're facing different challenges.
"What's important for us is to be ready for those challenges – and we will be."
At the end of the summer, the manager provided a last fitness update: "Macca [James McArthur] won't be in the team tomorrow.
James Tomkins' Tonks [James Tomkins] calf problem prevents him from participating tomorrow. Michael [Olise] won't be here for a few weeks.