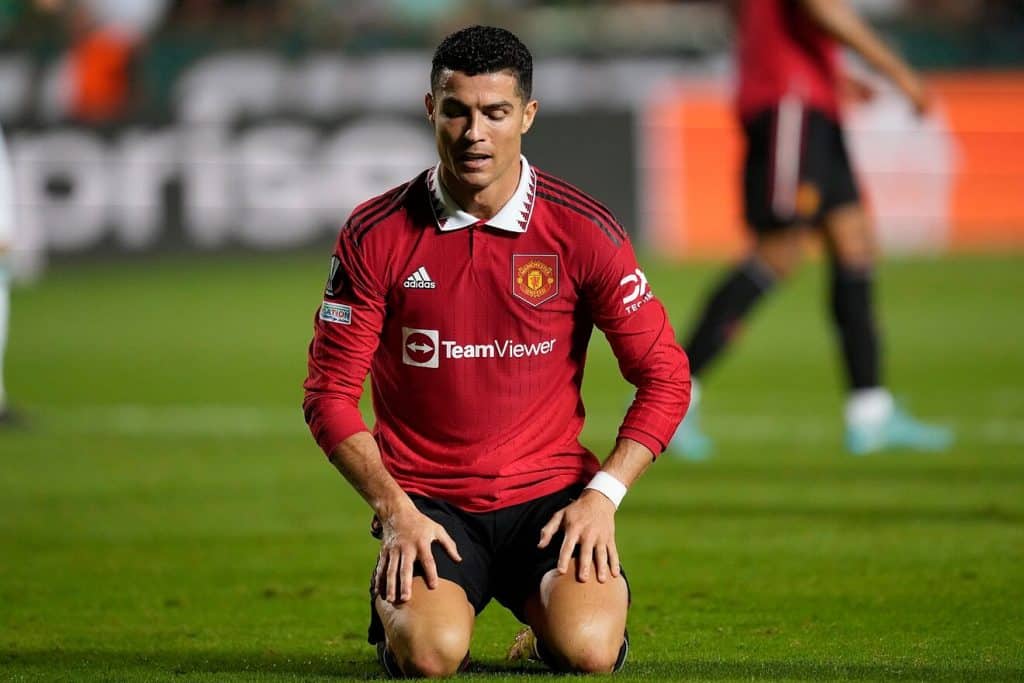 Cristiano Ronaldo position on Ballon d'or 2022 ranking has been announced by France Football as the Manchester United was included among the 30 nominees.
Despite his 37 years of age and a first disappointing season for his return at Manchester, Ronaldo made the Ballon d'or 2022 shortlist.
Since then, fans have been questioning themselves over where the five-time Ballon d'or winner will be placed this year.
Read more : Sadio Mane ranking on Ballon d'or 2022 revealed
And now France Football has brought the answer to all of your questions by revealing his position.
Cristiano Ronaldo is indeed 20th on Ballon d'or 2022 final ranking with 14 other players also knowing their respective positions already.
Ballon d'or 2022 Ranking so far
Dusan Vlahovic (SER, 22 ans, Fiorentina – Juventus)
Luis Diaz (COL, 25 ans, Porto – Liverpool)
Casemiro (BRE, 30 ans, Real Madrid – Manchester United)
Cristiano Ronaldo (POR, 37 ans, Juventus – Manchester United)
Harry Kane (ANG, 29 ans, Tottenham)
Bernardo Silva (POR, 28 ans, Manchester City)
Phil Foden (ANG, 22 ans, Manchester City)
Trent Alexander-Arnold (ANG, 24 ans, Liverpool)
Darwin Nunez (URU, 23 ans, Benfica – Liverpool)
Christopher Nkunku (FRA, 24 ans, RB Leipzig)
Joao Cancelo (POR, 28 ans, Manchester City)
Antonio Rüdiger (ALL, 29 ans, Chelsea – Real Madrid)
Mike Maignan (FRA, 27 ans, AC Milan)
Joshua Kimmich (ALL, 27 ans, Bayern Munich)