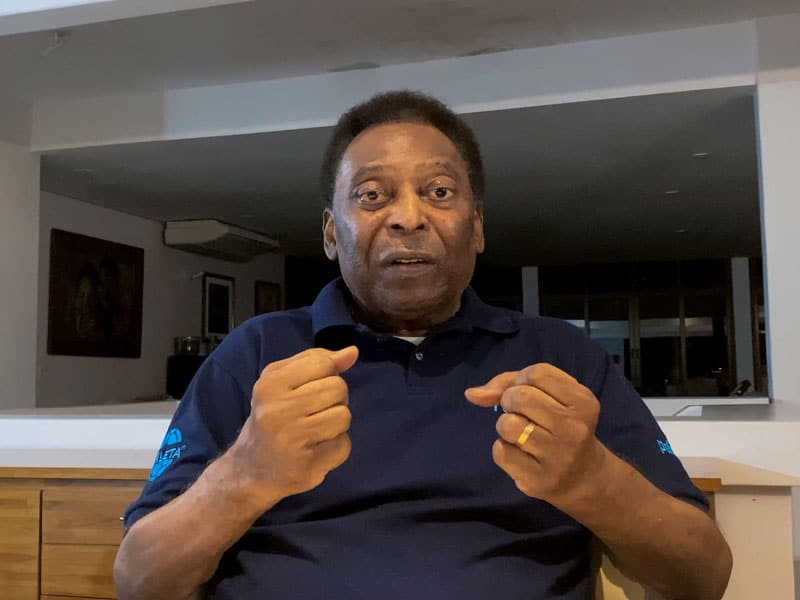 As he receives treatment at a Sao Paulo hospital, the legendary Brazilian player Pele says he is "strong with a lot of hope."
In a statement made public on Saturday, he stated that receiving supportive messages and seeing Brazil compete in the World Cup had given him "energy."
He was still receiving treatment and was described as stable earlier by the hospital.
He started receiving end-of-life care after failing to respond to chemotherapy, according to a Brazilian newspaper.
"My friends, I want to keep everyone calm and positive," he said in a statement on Instagram.
"I'm strong, with a lot of hope and I follow my treatment as usual.
I want to thank the entire medical and nursing team for all the care I have received.
"I have a lot of faith in God and every message of love I receive from you all over the world keeps me full of energy. And watching Brazil in the World Cup too!
"Thank you so much for everything."
The three-time World Cup champion, 82, has been in the hospital since Tuesday.
On Thursday night, he claimed that his hospitalization was "just a routine monthly visit."
In September 2021, he had a colon tumor removed.
Pele "had a satisfactory response to therapy for respiratory infection care," according to a statement from the Hospital Israelita Albert Einstein on Saturday. He was getting a "reassessment of chemotherapy treatment," it was further said.
The storied forward was found to have a respiratory infection, but the hospital reported him to be in a stable condition on Friday.
His status has not worsened in the past day, according to a new statement released on Saturday.
Supportive messages have been sent from all across the world during this time.