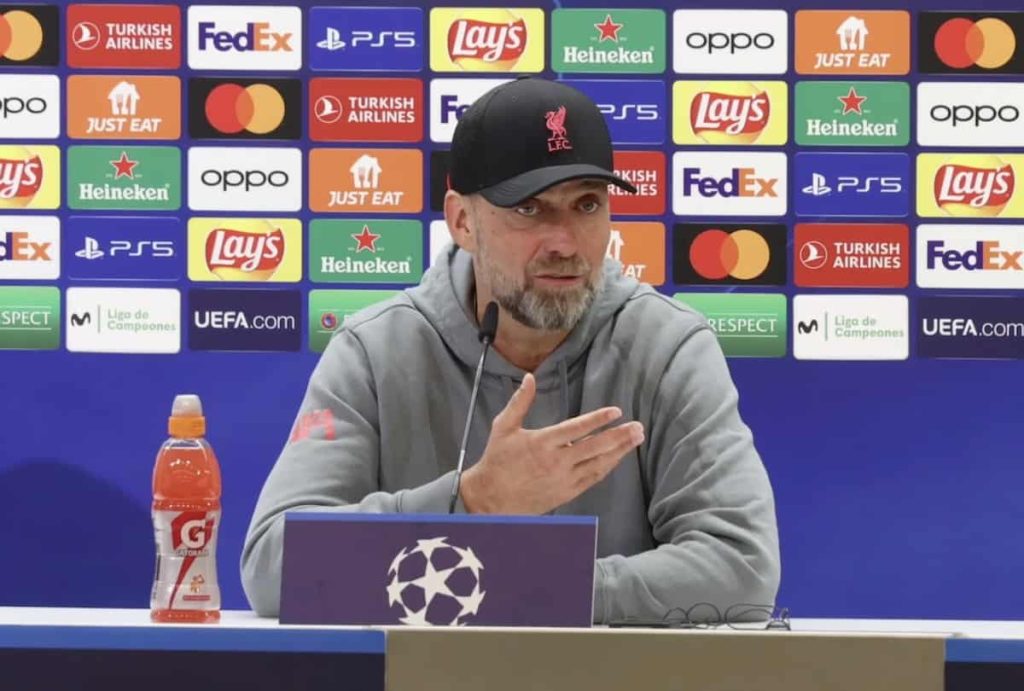 Liverpool manager Jürgen Klopp has named the two teams which will be in contention for the UEFA Champions league title this season after his side crashed out in last 16 round.
The Ress dreamed of a comeback against Real Madrid after their heavy 2-5 home loss three weeks ago at Anfield.
However, they once again bowed to the King of Europe Real Madrid which claimed all three points thanks to a goal froim their skipper Karim Benzema.
Read more : Excellent striker – Napoli boss lavishes praise on Victor Osimhen
After losingh to the Spanish giants in the 2022 final at Stade de France, Liverpool are now eliminated by the 14-time winner of the tournament.
Speaking during his post-match press conference, Klopp admitted that the best team won and qualified.
The German manager also named Real Madrid as favourite to win the trophy along with Pep Guardiola's Manchester City.
"The team that deserves has won and qualified", Klopp said.
"Yes [Real Madrid can win], based on their experience, but there are very strong teams.
"Whoever wants to win the Champions League will have to beat Madrid and Manchester City".