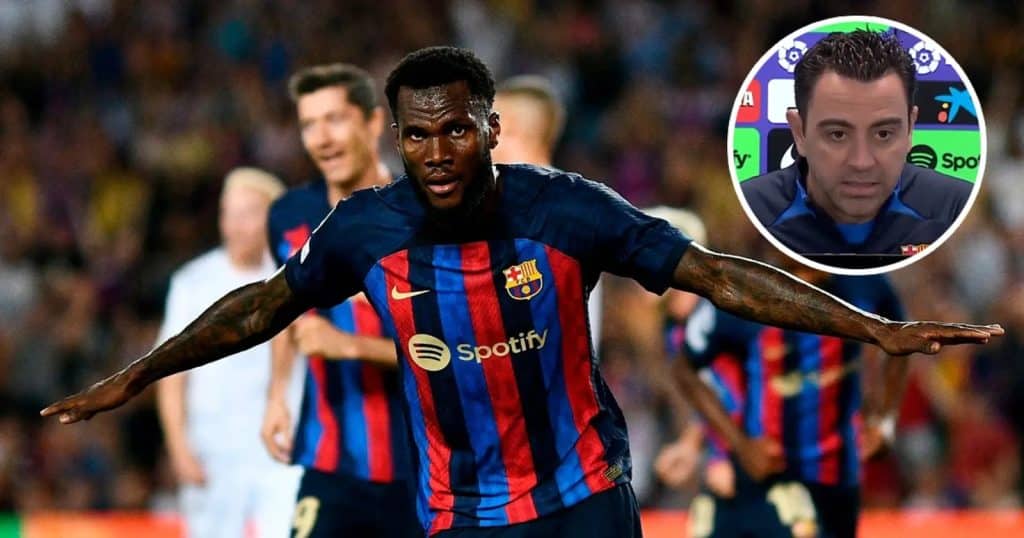 FC Barcelona head coach Xavi Hernandez hailed Franck Kessi for his contribution in their LaLiga-winning season as the club celebrated the title on Saturday.
Barcelona claimed their 27th Liga title last week with their 4-2 away win over rivals Espanyol.
They were back at home on Saturday evening and even the 1-2 loss against Real Sociedad did not prevent them from celebrating properly.
Speaking on that achievement as it's Barcelona's first league title in four years, Xavi congratulated all the team and his staff.
Read more : Taiwo Awoniyi reacts after ending Arsenal title hope
However, he especially gave credit to Ivory Coast midfielder Franck Kessie.
Xavi said his match-winning goal during El Clasico on March 19 (2-1 win with Kessi scoring in the additional time) is what won GFC Barcelona the title.
"My favorite moment of the season? Kessie's goal in El Clásico. That goal won us La Liga", he said.
Kessie scored 3 goals and provided 3 assists in 41 appearances across all competitions this season being mostly used as a substitute.
Reports claim Barcelona will listen to offers for the former AC Milan star this summer.