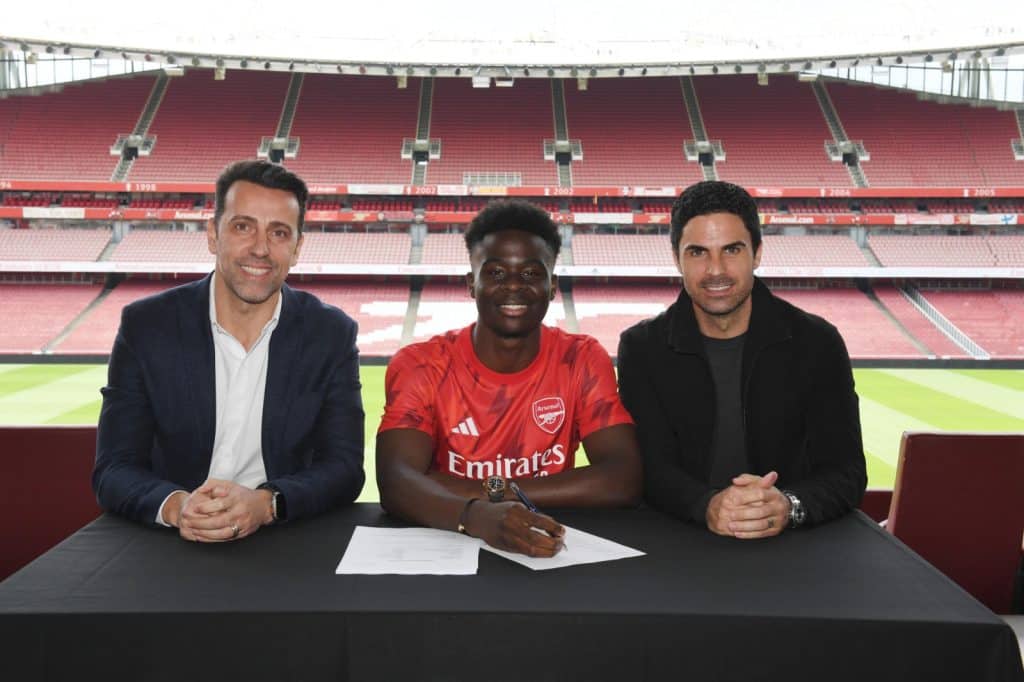 Bukayo Saka signs a new three-year contract with Arsenal which will see him wear the Gunners' colors until June 2027.
The London side announced it through social media on Tuesday after the 21-year old's fantastic figures this season.
Sakah scored 14 goals and provided 11 assists in 47 appearancves across all competitions.
"Our England international forward Bukayo Saka has signed a new long-term contract", AFC statement reads.
"Bukayo's new contract is subject to the completion of regulatory processes."
Read more : Cristiano Ronaldo signs new contract, not with Al-Nassr
Speaking after signing his new deal, Saka said: "I'm just really happy. There's been a lot of talking and it's been a while, but I'm here now. I think this is the right club, the right place to make the next step. It's a beautiful club – look where we are.
"For me, it's about achieving my personal ambitions; how much I push myself and demand from myself each game, week in, week out. Then I have all the right people around me in terms of family, and when I come to the training ground, my teammates, the coaching staff.

"I think I have everything I need to become the best player I can be, and that's why I'm happy to stay here and be here for the future, because I really believe that we can achieve big things."