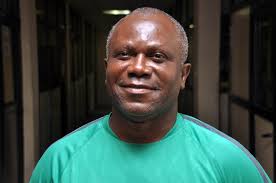 Christopher Musa Danjuma has resumed his duties as Head Coach of the U20 Women's National Team-Falconets following a successful screening and interview with the Nigeria Football Federation (NFF) Technical Committee.
The committee made their recommendation, and the NFF Executive Committee accepted it.
The procedure started with a one-week public notice asking for applications from people who were sufficiently qualified.
Following that, short-listed individuals were contacted and interviewed by a Technical Committee panel.
Danjuma, who has occasionally served as interim head coach of the Senior Women National Team, Super Falcons, guided the Falconets to the quarterfinals of the FIFA U20 Women's World Cup finals in Costa Rica last year.
Mansur Abdullahi, a former assistant coach for the U20 and U17 girls, and former Super Falcons midfielder Effioanwan Ekpo will support the veteran head coach.
Ekpo, who played for Nigeria for ten years between 2000 and 2010, participated in the finals of the 2003 and 2007 FIFA World Cups in the United States and China, the 2004 and 2008 Women's Olympic Football Tournaments in Athens and Beijing, and won three Women's Africa Cup of Nations gold medals.
She also participated in the All-African Games in Algiers in 2007.
Yahaya Audu, the team's former custodian trainer, is also back in charge.
The Falconets will begin their quest to qualify for the 2024 FIFA U20 Women's World Cup by playing their Mauritius opponents in Saint Pierre on Sunday, October 8, with the return leg set for the MKO Abiola Stadium in Abuja on Saturday, October 14, 2023.
The 2024 FIFA U20 Women's World Cup finals will take place in Colombia.