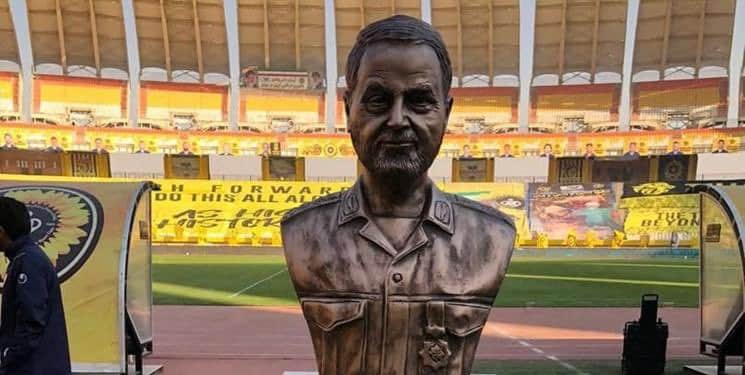 The Saudi team refused to leave their dressing room because an Iranian general's statue had been erected at the pitch entrance, forcing Sepahan of Iran to postpone their Asian Champions League match against Al-Ittihad.
At the Naghsh-e Jahan Stadium in Isfahan, where over 60,000 spectators had gathered to watch Sepahan take on an Al-Ittihad starting lineup that was expected to include former Premier League stars Ngolo Kante and Fabinho, the match was called off by officials.

The game was "cancelled due to unforeseen and unanticipated circumstances," the Asian Football Confederation (AFC) stated.
"The AFC reiterates its commitment towards ensuring the safety and security of the players, match officials, spectators, and all stakeholders involved," the body said in a statement.
"This matter will now be referred to the relevant committees."
The country's ruling dictatorship honours Qasem Soleimani, a well-known general in the Islamic Revolutionary Guard Corps, who was assassinated by a drone attack in January 2020 close to Baghdad airport.

A bust of Soleimani had been positioned at the entrance to the field and would have been in plain view of the players as they emerged from the tunnel, according to images from the stadium shared on social media.
The Asian Champions League this year marks the first time since 2016 that clubs from Iran and Saudi Arabia have been allowed to compete against one another both at home and abroad.
This is a result of the long-standing tense relations between the two countries.