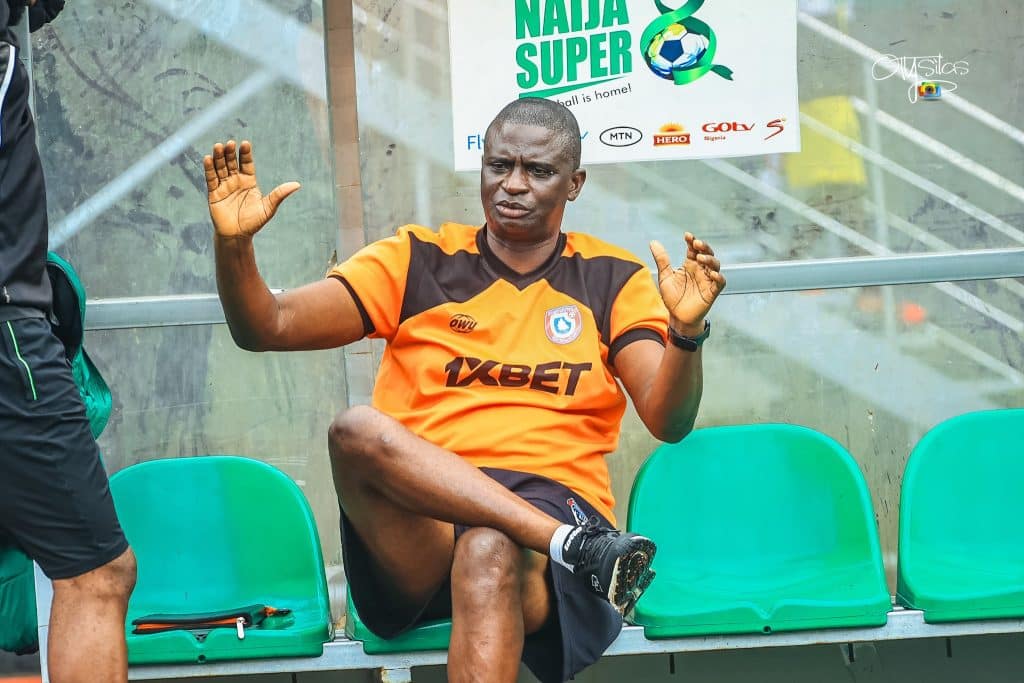 Fatai Osho, the head coach of Nigerian Premier League team Akwa United, has said that they are travelling to Aba to change the events of the past.
On match day three of the league, which is scheduled for this weekend, the league champion Enyimba International will have The Promise Keepers as guests.
Speaking to the club media, Osho claimed that they had overcome their scoring issue and were ready to perform well in Aba.
"Sunday will present us with another opportunity to go for our first win of the season. 
"We have worked hard and we believe in our ability as a team that we can take on any club in the league. 
"Enyimba is a big team, they are the defending champions, but we will not be looking at the name Enyimba, instead, we will be concentrating on what we can get out of the game and we are determined to fight for the maximum point. 
"Our last two games were not good enough in terms of results but our general approach to the game and our ball play was encouraging. 
"Goal scoring seems to be the issue and we have addressed that in our different training sessions.
"Our team is such that any Player can score so I'm impressed with the level of competition among my players who all want to be part of the matchday squad. 
"The confidence level is very high and the mood in the camp is good. So we are fully ready for the match on Sunday", he said.
Akwa United are yet to win away this season.