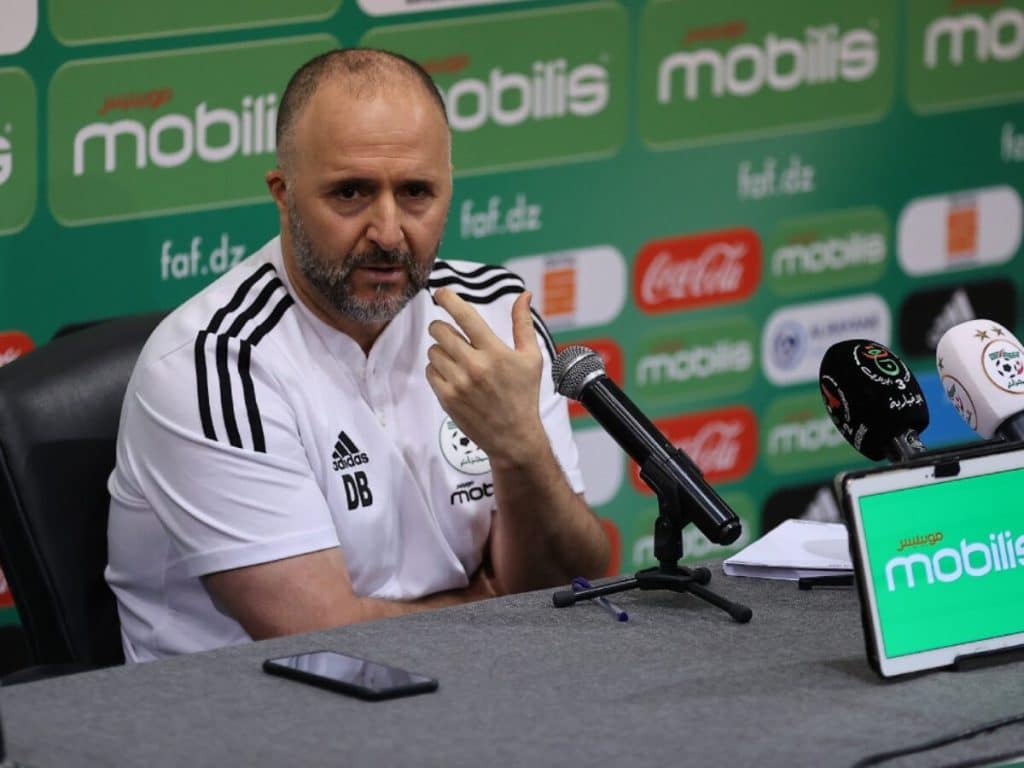 Algerian national team head coach Djamel Belmadi believes the upcoming TotalEnergies CAF Africa Cup of Nations, Cote d'Ivoire 2023 will be very difficult.
\Speaking on his reaction to the official draw that was conducted on Thursday in Abidjan where the North Africans were drawn into an interesting Group D that consists of Burkina Faso, Mauritania, and Angola, Belmadi, who led his country to lifting the title in the 2019 edition in Egypt, said Burkina Faso and the other two nations will not be easy to overcome
"What I can read from our group is what I think most coaches think, especially those who have worked a lot in Africa. It is the fact that there are no longer small teams in Africa, therefore, we expect that the matches will be complex and difficult, and we must prepare well for the group stage of the competition," said Belmadi as quoted by CAFOnline.
He added: "We played Burkina Faso in the last World Cup qualifiers and it will be a very difficult team to face. Burkina Faso is a strong team with great ambitions and they have improved a lot. It will be a tough but good match that we must be well prepared for."
On Algeria's chances to advance from the group stage, he said: "It will be a tough group for everyone but we always experience surprises in the Africa Cup of Nations. Algeria was a victim of a surprise exit from the first round in Cameroon, where we were the defending champions. So we know that we should not take anything lightly and that every match has to be well prepared for."
On competing for the third time at the AFCON a coach, Belmadi said: "I think that all of us, as coaches, teams, and players, have elements that allow us to know what awaits us, we will on each other's strengths and give it our all," he added: "The elements and all the experiences we have gained over the past years will certainly come in handy for us but we cannot take anything for granted. We will not leave anything to chance in order to be competitive and aspire to achieve greatness on the continent."