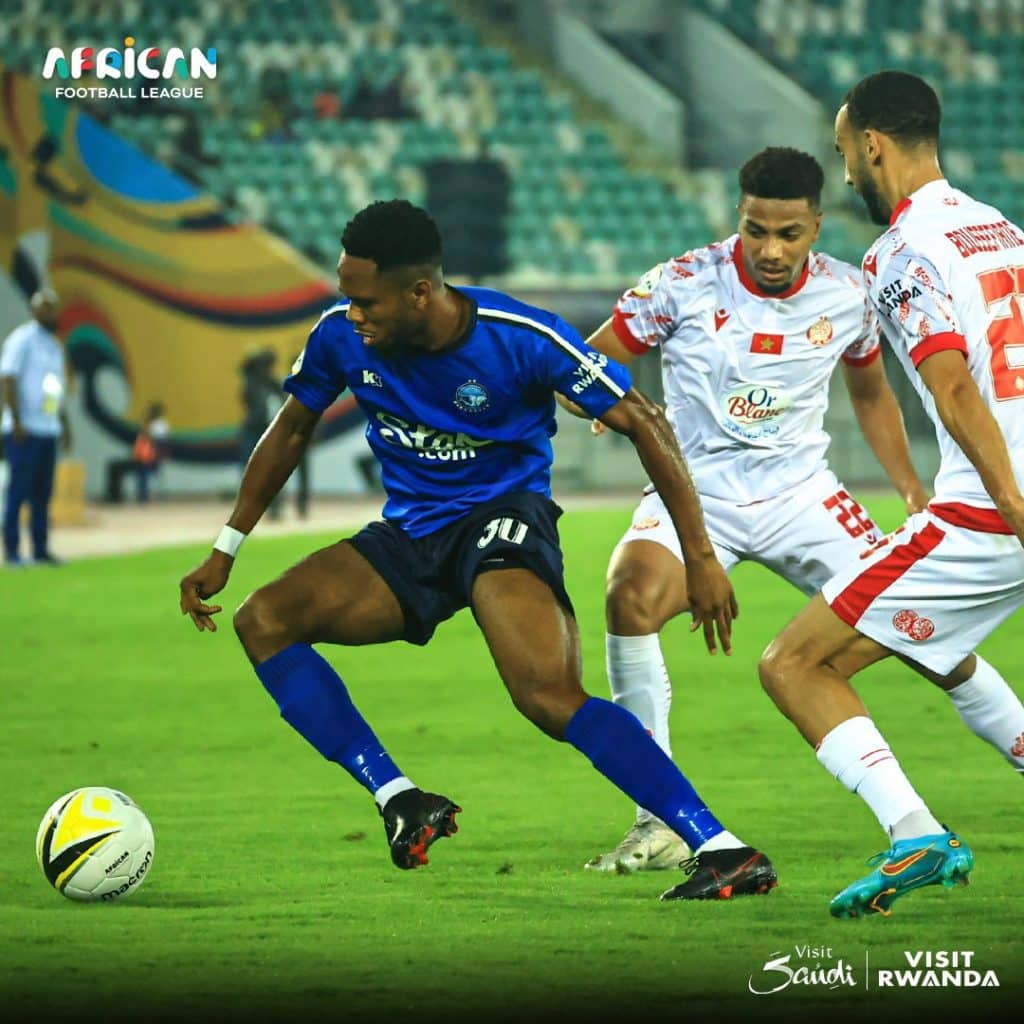 In the first leg of their quarterfinal match in the African Football League competition, Wydad Casablanca of Morocco defeated Enyimba Club of Nigeria 1-0 on Sunday evening, October 22, 2023, at the Goodwill Akpado Stadium in Uyo.
Yahya Gibran, the Wydad Casablanca club captain who scored the game's lone goal, gave the Moroccans a crucial victory with his goal.
Due to its success, Wydad Casablanca Club was able to enter the inaugural African Football League (AFL) campaign with a solid showing and declare its aim to contend for the championship.
In the first 20 minutes of the game, the players of the Nigerian club Enyimba, the hosts nearly took the lead, but for the brilliant play of the Moroccan defence, which knew exactly how to keep threats away from its goal.
Wydad Casablanca players responded in the 28th minute. Ayoub Al-Amoud, who was playing near the left post of the opposition, passed the ball.
Adel Ramzy, won a penalty kick in the 37th minute, executed and scored by the captain, Yahya Gibran, to give Wydad Casablanca the lead , over its rival, Enyimba.
Both teams created some scoring opportunities, but effectiveness was lacking. Nigerian scored 1-0, the same result that marked the end of the first half of the game.
Enyimba made a strong comeback on the pitch in the second half and its players made valiant attempts to change the outcome, but they were unable to do so after coming into contact with a solid and well-organized defence that was led by Yahya Gibran and his teammates and who also relied on attacks. battling against them in an effort to increase the score.
The match finished with the visitors defeating the hosts 1-0 after the Nigerian side Enyimba was unable to score on its chances, forfeiting the chance to at least even the score.
On Wednesday, October 25, at Mohammed V Stadium in Casablanca, Morocco, Wydad Casablanca of Morocco will host Enyimba in their second encounter.